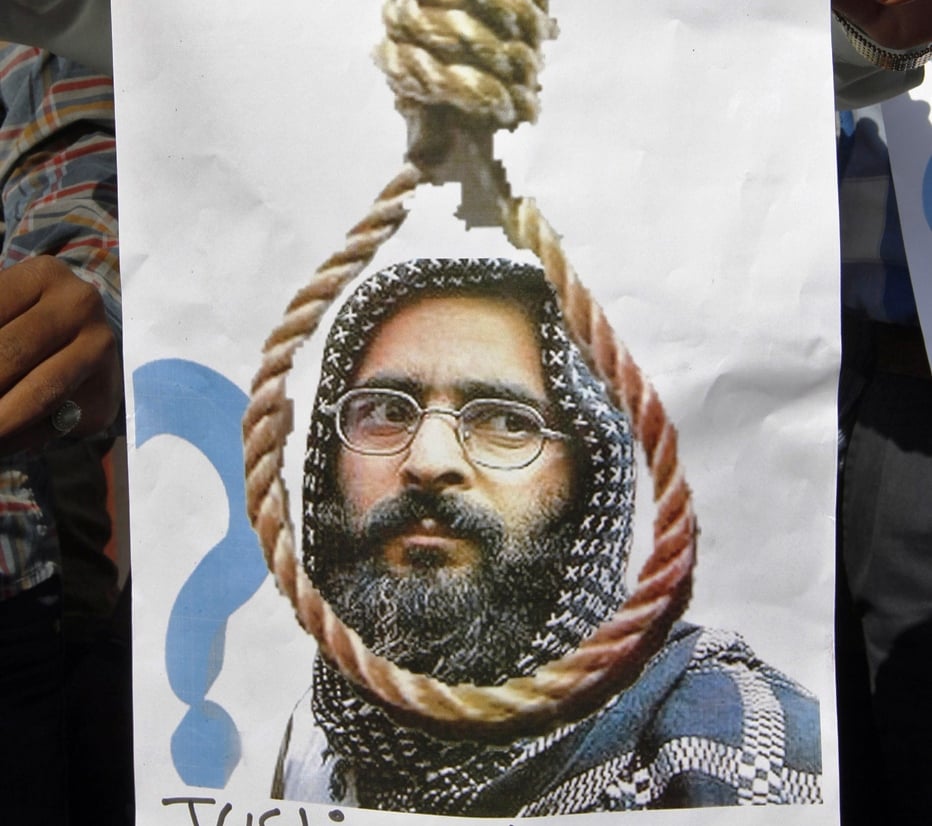 ---
India executed Mohammed Afzal Guru, a former fruit seller, for his role in the 2001 parliament bombing, on the morning of February 9. Guru was found guilty of conspiring with and sheltering the militants who attacked the parliament building in New Delhi. He was also held guilty of being a member of the banned jihadi group Jaish-e-Mohammed.

This is the second execution India has carried out since 2004. The first was the hanging of the sole gunman, Ajmal Kasab, caught alive following the 2008 Mumbai attacks, in November last year. Guru was hanged at Tihar Jail. Guru's hanging is controversial because his case was hotly contested by him, along with several activists who claimed that the case against him was fabricated. Political activist Arundhati Roy in an article in Outlook in 2006, also noted inconsistencies in his case, including a remark by the Supreme Court which had said that there was no direct evidence to suggest that he was a member of any terrorist group.

The two hangings can also be seen as India taking decisive action against those who wish to harm the Indian state, an action long demanded by many in the country, and perhaps, most strongly by right wing Hindu groups. However, there is a strong perception, even in India that the case against Guru was not watertight. Hence, in such a situation, to hang a person is likely to provoke protest and strong outrage, something that was seen in Indian-held Kashmir immediately following the hanging.

Inevitably, the Kashmiris' sense of alienation will increase after this, and this was perhaps pre-empted by New Delhi as it effectively placed the Valley under a curfew. As summed up by Syed Ali Geelani, "his (Afzal Guru's) hanging once again proves that the Kashmiris can never expect justice from India". By hanging Guru, India is, in fact, inflaming the very sentiment it wishes to suppress, for the tag "unjust and cruel" is one it can ill-afford to wear in its aspirations to become a world leader. Furthermore, it only serves to reinforce the perception among most Kashmiris that when it comes to them, India always has a double standard.

Published in The Express Tribune, February 10th, 2013.
COMMENTS (36)
Comments are moderated and generally will be posted if they are on-topic and not abusive.
For more information, please see our Comments FAQ