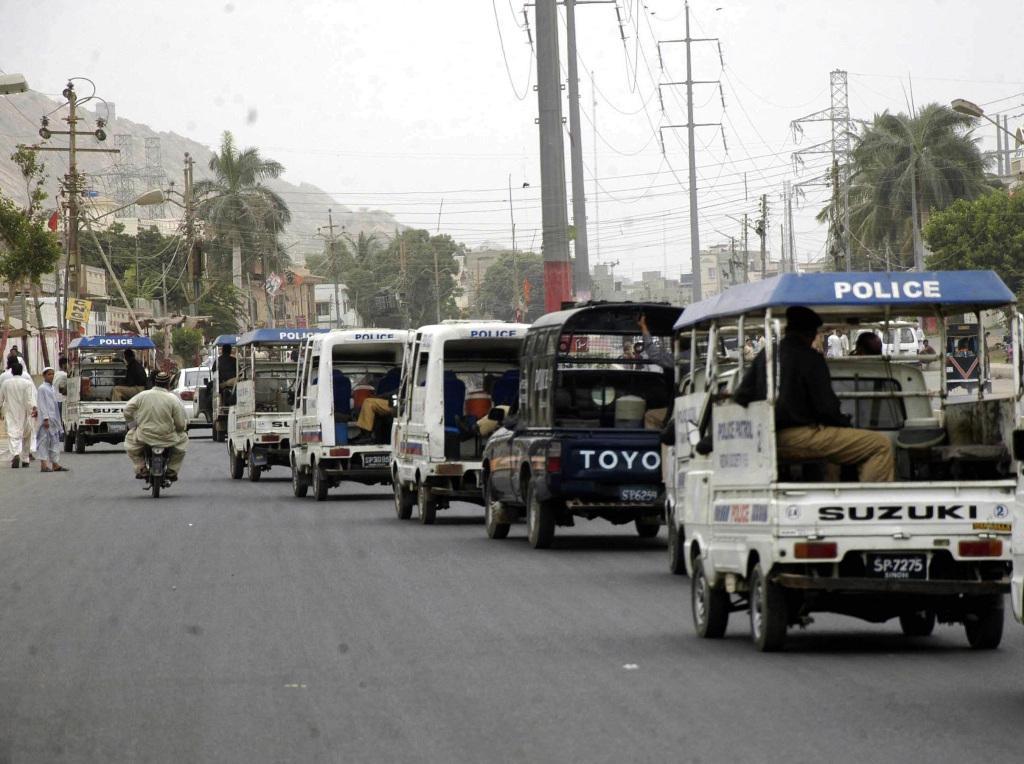 ---
KARACHI:



On a day when an irked Supreme Court demanded from Karachi authorities what were the political affiliations of criminals arrested for some 3,000 murders, the city witnessed a surge in killings with more than 14 people dead on Thursday.




The deaths occurred in incidents that involved such diverse motives as sectarian hatred and illicit love affair. They took place in areas stretching from North Nazimabad to Mauripur.

Unidentified men walked into the clinic of Dr Abid Mirza Baig in North Nazimabad's Block H and shot him dead. The Ahle Sunnat Wal Jamaat (ASWJ) claimed that the doctor was their sympathiser.

In Ittehad Town, 35-year-old police constable Ghulam Abbas was attacked by armed men as he headed home after assisting the election commission officials in the voter verification campaign.

The Karachi Zoological Gardens came under the spotlight for all the wrong reasons as two battered dead bodies were found from a rickshaw parked near one of its gates. The dead were identified as Maula Baksh, 32, and Bilal Mansoor , 22.

Two brothers, Kashif and Rashid Iqbal, both in their twenties, were shot dead at their shop in Hawksbay by unidentified men. Police say the brothers had refused to pay extortion money to a criminal gang.

Meanwhile, a perfect crime in Ittehad Town was spoiled by three cups of tea.

Police was informed that bandits had killed Rizwan Noor in the Yousuf Goth area. As officers entered the home, they found everything turned upside down with open suitcases and clothes on the floor.

Dejected and wailing, one Anum said that some men had robbed the couple and then strangled her husband who she had met and fallen in love with while working in a Baldia factory two years ago.

But she couldn't explain why there were three cups of tea, which seemed to have been prepared just minutes before the crime.




"Now she says her cousin came along with another man who killed her husband. The two cousins are apparently in love," a police officer revealed. The woman has been arrested.

In Bilal Colony, ASI Kamran was shot dead. He was associated with Samanabad Police's intelligence unit.

Attack on police van

An improvised explosive device exploded near a police van on Thursday night in Organi Town, killing one policeman and injuring many others including civilians.

Head Constable Fazal Abbas was killed as the van bore the impact of the explosion. The explosives were planted in a pushcart, DIG West Javed Odho said.

"The officials belonged to the Mominabad Police Station. It borders Ittehad Town and has been declared sensitive," he said.


Published in The Express Tribune, February 8th, 2013.
COMMENTS (2)
Comments are moderated and generally will be posted if they are on-topic and not abusive.
For more information, please see our Comments FAQ