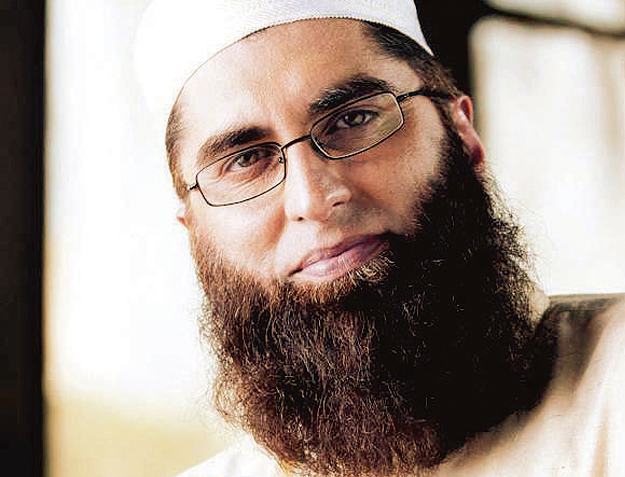 ---
KARACHI:



The government's ban on video-sharing website YouTube has been protested on Twitter and Facebook time and again by everyone from ordinary citizens to journalists and musicians in the past four months.




While most have tried to live a life without YouTube — either by using Vimeo and Dailymotion — or around it by using proxies, the Pakistani music industry has suffered largely in silence. One group of artists has realised the importance of such a video-sharing platform, and has come up with a unique way to protest the ban — YouTube Aloud, a collaborative effort between Omran Shafique (Momo) from Mauj, Hamza Jaafri from CoVEN and Pakistan's child prodigy Usman Riaz.

"YouTube Aloud is a social media page where we [and the Facebook community] express our thoughts about how this ban is having a negative effect on society," Riaz tells The Express Tribune.

"Everything that I have learnt and achieved is a direct result of having a close connection to the online realm," says Riaz. "YouTube can be the reason I became a TED Fellow. I would have never had a chance to speak on the TED stage or perform with Preston Reed — the man whose videos I used to watch on YouTube when I first picked up the guitar — if I didn't have access to YouTube."

As a representative of the group, Riaz raises the question: "Does it make sense to burn down an entire library just because you don't agree with the contents of one of its books?"




In December, Riaz had posted a message on his Facebook page, asking other artists such as Adil Omar, Natasha Humera Ejaz and Mole if they would be interested in holding a marathon concert in support of YouTube. He wrote: "It will do two things. (1) It can be the press conference that Hamza Jaafri had in mind to discuss the negative aspects of this ban on the artistic community (which I am sure we all whole-heartedly agree with) and (2) it can result in a lot of artists coming together to perform and show content."

"Hear! Hear! We are all with you on this one!" posted Meesha Shafi, in response to Riaz's post. Others reacted in the same spirit, but so far, the concert has not taken place.

Musicians Zohaib Kazi and Zoe Viccaji recently wrote an open letter requesting Interior Minister Rehman Malik to restore the site. A line from the letter reads: "YouTube is a medium that provides a platform for both. It is a library of today and an archive for tomorrow — an archive from which we will be missing".

Even Junaid Jamshed, the former Vital Signs member turned entrepreneur, feels YouTube should be restored. According to Jamshed, YouTube is a source of research and information. "I think we have already made our point by banning it — now it should be restored immediately," he says.




"It is a free medium of information for people and plays a pivotal role in religious education because a large number of people go on YouTube to read the Quran and other religious texts," explains Jamshed. "We are a Muslim nation and will not tolerate or watch anything blasphemous, even if it is present on YouTube. As a Muslim Ummah, we know what is right or wrong for us."

However, not everyone agrees that the YouTube ban is impacting our music industry in a negative way. Senior musician Asad Ahmed, who has been in the music scene for three decades, says, "[YouTube] should be restored but I don't think it is harming the music industry."

"It's funny that [people are] saying that," he chuckles. "Around 50% of Coke Studio's viewership is outside Pakistan and the real YouTube fans in Pakistan already have Spotflux or hotspot shield working for them."

Published in The Express Tribune, February 7th, 2013.

Like Life & Style on Facebook for the latest in fashion, gossip and entertainment.
COMMENTS (21)
Comments are moderated and generally will be posted if they are on-topic and not abusive.
For more information, please see our Comments FAQ