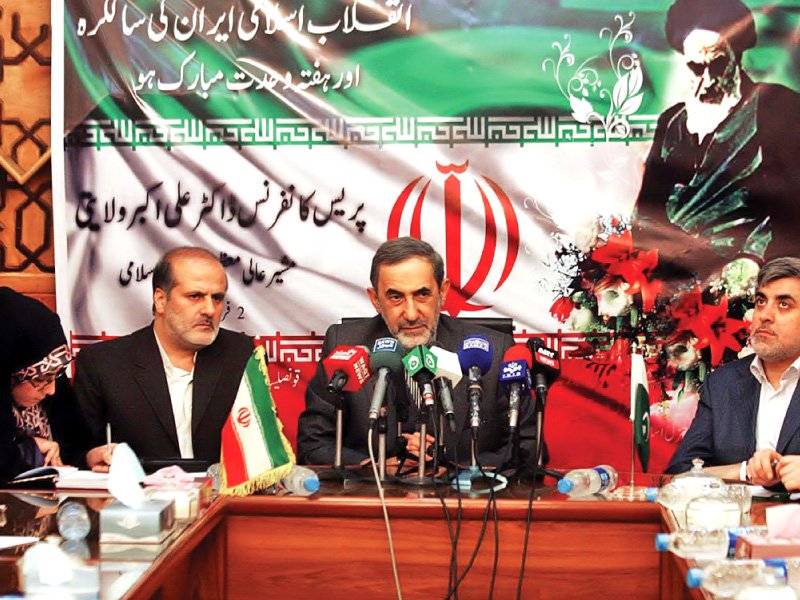 ---
QUETTA:



A top foreign policy aide of Iranian Supreme Leader Ayatollah Ali Khamenei has said that his country is not trying to sabotage the Gwadar deep-sea port which is portrayed by Western analysts as a rival to Iran's Chabahar port.




One of the two ports – Chahbahar and Gwadar – will likely become an important link for landlocked Central Asian states to world markets. For this very reason Iran sees Gwadar port with disfavour and suspicion, according to Western media reports.

Ayatollah Khamenei's aide, however, rejected such reports as propaganda. "Enemies [of Iran and Pakistan] want to destabilise the relationship between the two countries through negative propaganda," Ali Akbar Walaiti, who is also former foreign minister of Iran, told journalists at Iranian consulate in Quetta on Sunday.

Pakistani cabinet approved earlier this week transfer of Gwadar port to China. Asked about the decision, Walaiti said it was for the people of Pakistan to decide how to utilise the port. "Tehran supports Pakistan's decisions," he added.

The cabinet also approved the multi-billion-dollar Pakistan-Iran gas pipeline project despite veiled threats from the United States that the deal would invite US sanctions. However, Walaiti advised Islamabad not to give in to American pressure.

"America has no concern with this project which is very important for the people of Pakistan. Pakistan reject US pressure and go ahead with the project," he said. Until now Islamabad has snubbed American pressure on the project.

Walaiti said that Pakistan did not need technological support from US or European companies for the implementation of the gas pipeline project. "Iranian engineers have proven their ability by building gas pipelines in every corner of Iran," he added.

Pakistan is facing a ballooning energy crisis. And under the Iran gas pipeline deal,  signed in June 2010, Tehran will export 21.5 million cubic meters per day of natural gas to Pakistan by the end of 2014.

Walaiti reiterated his country's commitment to help Pakistan overcome its energy crisis. "Iran has almost completed the work on its side for the pipeline and will now provide assistance to Pakistan," he said, adding that after the completion of the pipeline the Pakistani government would be responsible for its security.

Walaiti said his visit to Quetta was the final leg of his trip to Pakistan in which he met with President Asif Ali Zardari, other government officials and politicians.

Walaiti also visited the mausoleum of the Quaid-i-Azam Muhammad Ali Jinnah in Karachi. After offering Fateha, he briefly spoke to journalists. Strategic cooperation between two brotherly Islamic countries of Pakistan and Iran is not only for mutual benefit but is also in the regional and international interest, he said.

He said provision of source of energy for Pakistan by Iran is a very important step. "We know that there are some pressure from outside especially by the United States but both countries are determined to continue these kinds of strategic cooperation and also Inshallah in the future we will take more positive steps, especially in the electricity sector, as for the time being only a limited volume of electricity is being transferred to Pakistan.


Published in The Express Tribune, February 3rd, 2013.
COMMENTS (22)
Comments are moderated and generally will be posted if they are on-topic and not abusive.
For more information, please see our Comments FAQ