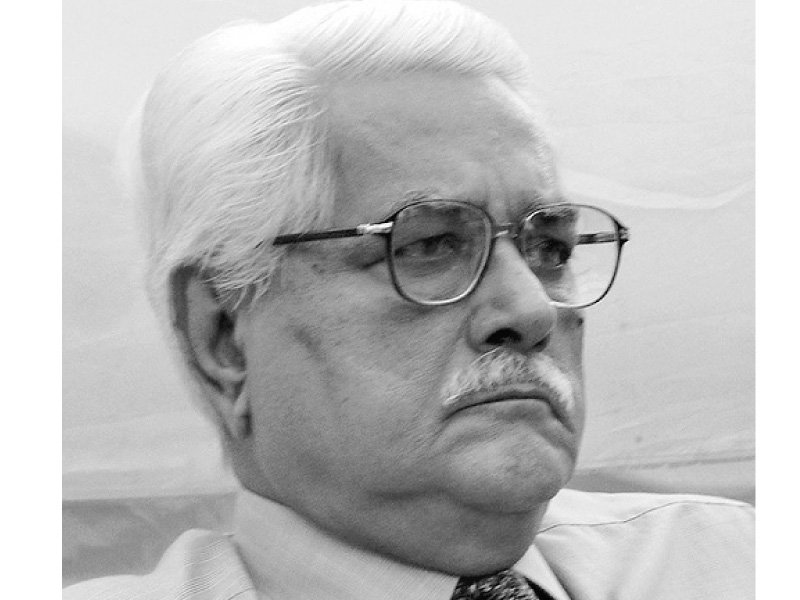 ---
KARACHI:



As an editor, Sirajul Haque Memon was so objective that he wouldn't bend to the will of the person who funded the paper and appointed him in the first place. It didn't even matter that this person happened to be the prime minister at the time.




Memon passed away on Saturday at the age of 79 after suffering a cardiac arrest, leaving behind a rich legacy of original and translated work in Sindhi. So influential was his work that people even named their children after the characters in his novels. "I named my son Sanghaar after a character in Parado so ee Saddu [Those echoes which call]," said Taj Joyo, Sindhi Language Authority's secretary.

The character was a teenager who fought against the oppressive rule of foreign invaders who conquered Sindh in the 16th century and banned the indigenous language. "Memon loved Sindh and its culture. He always dreamed of a modern Sindh," added Joyo.

Memon - who was populary known as Siraj in the literary circles - was born in a middle-class family on October 24, 1933. His father, Muhammad Yaqoob Memon, was an educationist in Tando Jam. Memon attended Bombay University where he excelled in his studies. After graduating, Memon started working at the Sindhi Adabi Board in 1953 and quickly scaled the ranks to become the assistant secretary. Later, he sat for the CSS exams and joined the civil services as an assistant collector in 1957. But since Memon had reservations against the One Unit Scheme, the rulers removed him from the services in 1969, alleging that he had close contacts with nationalists and had started a campaign against the government.

When, Zulfikar Ali Bhutto purchased the leading Sindhi daily, Hilal-e-Pakistan, Memon was appointed its editor. The paper's current editor, Iqbal Dal, said that Memon was committed to objectivity. "Though the newspaper was heavily influenced by Bhutto, Memon published many stories and editorials that started a debate against the Pakistan Peoples Party-led government." When Bhutto was hanged in 1979, General Ziaul Haq began dictating the media and Memon resigned from the post.

Apart from writing five novels and two shorter works, Memon has also translated many international award-winning books from English to Sindhi. He also wrote the first trilogy in Sindhi - Pyasi Dharti Ramda Badal [Thirsty Soil, Overcast skies]. Memon has also served as the chief editor of Oxford English-Sindhi Dictionary. Writer Inam Shaikh, who has also served as a former secretary of Sindhi Abadi Board, termed Memon's death as an irreparable loss. "During our meetings, he used to emphasise the need to conduct research on Moen Jo Daro language so that we could understand it."

In his writings, he opposed dictatorship and has written extensively on the Movement for the Restoration of Democracy (MRD). He was awarded Sitara Imtiaz for his meritorious services in 2010.

"His contemporaries were always surprised because of his talents and in-depth study of world literature, politics, and culture. I personally like all his books, but his novel Athun Manuhon [The eighth man] is worth reading," said renowned poet Imad Hussani.

Memon belonged to a talented family. Prof. Fahimda Hussain, a well-known writer, linguist and scholar of literature and women studies is his sister. She is the current chairperson of the Sindhi Language Authority. Information Minister Sharjeel Iman Memon is his nephew. Memon is survived by his wife and three sons. He will be buried today in the Gizri graveyard after one of his sons arrives from the US.

Published in The Express Tribune, February 3rd, 2013.
COMMENTS (1)
Comments are moderated and generally will be posted if they are on-topic and not abusive.
For more information, please see our Comments FAQ