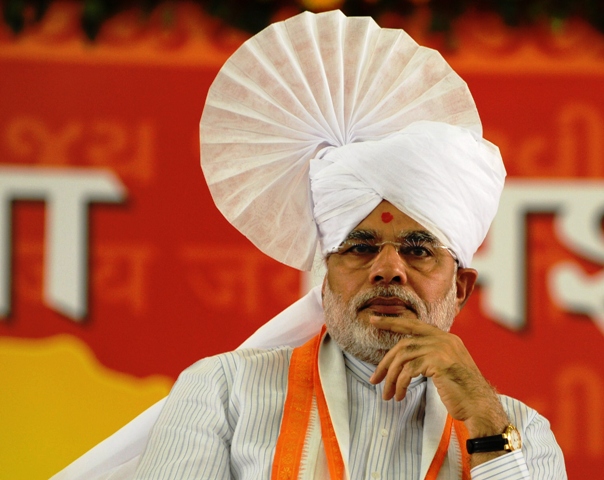 ---
The BJP, despite being India's second largest party, has never been able to win over minorities in India because of its explicitly Hindu outlook. This is a party which pays lip service to secularism but has usually treated Muslims like second-class citizens. When in power, it was able to gloss over this uglier part of its agenda by giving leadership positions to moderates like Atal Bihari Vajpayee, even as more obviously communal members lurked in the background. Now, however, with Gujarat Chief Minister Narendra Modi getting key support in his bid to be the party's prime ministerial candidate, the BJP's anti-Muslim nature cannot be hidden. This is a moment of reckoning for the party and should it nominate Modi as its candidate, it will alienate not just the Muslims of India but, should he win, it will also adversely affect relations with Pakistan.

Modi, lest it be forgotten, is associated with the massacre of Muslims in Gujarat in 2002. The US both refused to grant him a diplomatic visa and cancelled his regular visa for severe violations of religious freedom whereas the UK refused to deal with Modi for 10 years. How a person who is persona non grata in the most powerful country in the world can be expected to serve as prime minister is a question the BJP needs to ponder. Modi has also been subject to judicial inquiries and sting operations by journalists to prove his complicity in the anti-Muslim riots. Despite all this, Modi has continually been re-elected in Gujarat, which is testament only to his political skills and economic growth under his stewardship, and not a waiver for all his actions in inciting the riots.

It remains to be seen how Pakistan's relations with India will be affected should Modi be elected prime minister. There is every possibility that unless Modi were to curb his more extreme views and rethink his hawkish stance on Pakistan, his election could be a grave setback to the peace process that made considerable progress under the sensible leadership of Prime Minister Manmohan Singh.

Published in The Express Tribune, January 30th, 2013.