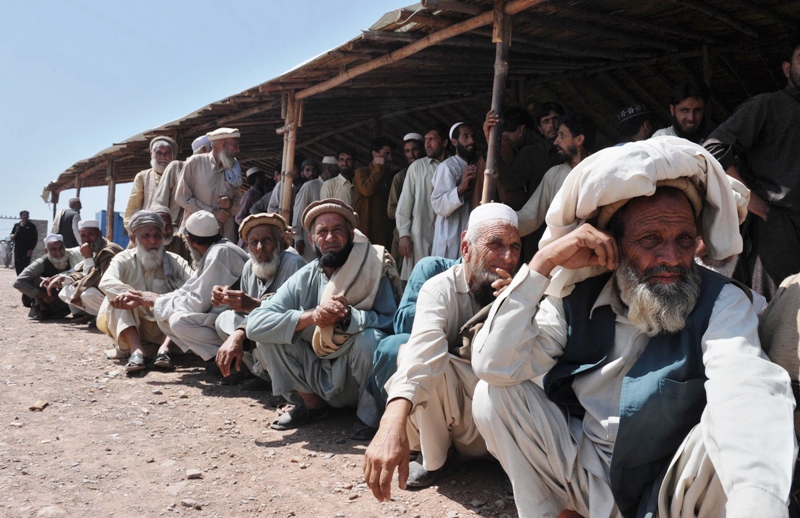 ---
HANGU:



The internally-displaced persons (IDPs) of Upper Orakzai Agency have threatened to observe hunger strike if they were not repatriated within the proposed deadline.




The IDPs of eight tribes of the agency held a jirga at Polosa area of Hangu District. Led by former MNA Malik Spin Gul, they demanded the government to implement its repatriation plan.

Addressing the jirga, Gul recalled the protest that the tribesmen held on January 21, asking about the government to arrangement for their repatriation by January 28.

However, he lamented, the authorities did not respond, adding that the tribesmen were displaced from their homes four years back due to the military operation against militants, "now since the security forces have cleared most of the areas of militants, we should be returned back home," he added.

He reiterated that the tribesmen living in miserable conditions in camps at Kohat and Hangu districts.  He said there are were not provided by facilities from the government nor from donor agencies, adding that the tribesmen are fed up and want to return to their houses.

Moreover, he said that they have extended the deadline of repatriation to February 11, after a consensus among the tribal elders.

Gul warned that if the government did not ensure their return till the stipulated time period, then they would stage a hunger strike in front of the Supreme Court and would march towards Islamabad.

Published in The Express Tribune, January 29th, 2013.
COMMENTS
Comments are moderated and generally will be posted if they are on-topic and not abusive.
For more information, please see our Comments FAQ