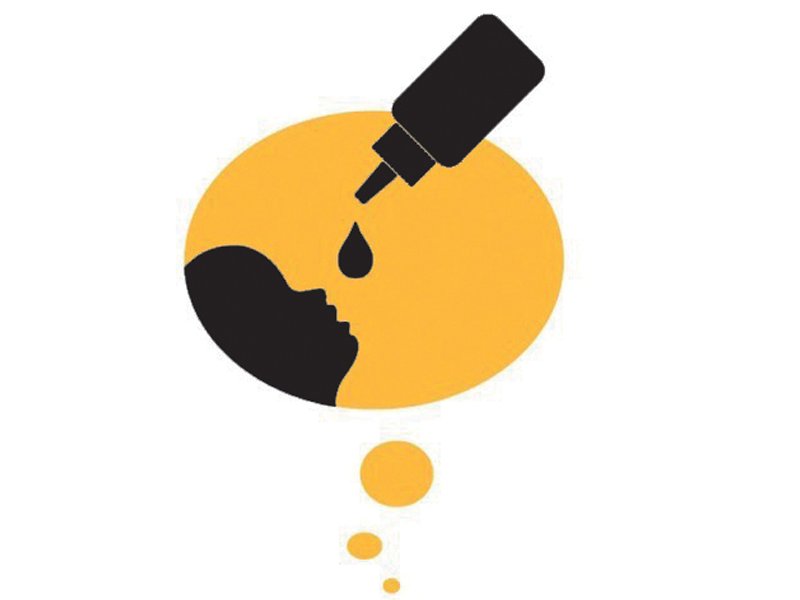 ---
SUKKUR: The polio campaign could not run properly in Punjab and Khyber-Pakhtunkhwa due to security reasons and that is why the people visiting Sukkur from those provinces could easily be the carriers of the disease. Sukkur district health officer, Dr Jay Ram Das, shared his views with The Express Tribune on Wednesday night.

Das said that teams of EPI are deployed at all exit-entry points of the city to administer polio drops to children under the age of five entering the city. He added that Sukkur should be declared polio-free as no case has been reported recently. Das clarified that weakness of muscles, known as Acute Flaccid Paralyses, should not be mistaken for polio.

There are three types of polio virus - P-I, P-II and P-III. Through regular polio campaigns, we have eliminated P-II and P-III, said the health officer. Results for the test of P-I have been negative for the last three months. Sewage samples are taken every fortnight from the main drainage outlet at Miani road, Maka disposal and others, which are sent for tests to Islamabad. According to Das, six tests during the last three months were negative which proves that there is no virus in Sukkur at the moment.

With reference to the polio virus found in Egypt which is said to be similar to the one that was in Sukkur, Das said that it is possible that the virus could have travelled through a carrier. No person in Egypt has reportedly been affected as yet, he said.

Published in The Express Tribune, January 25th, 2013.
COMMENTS
Comments are moderated and generally will be posted if they are on-topic and not abusive.
For more information, please see our Comments FAQ