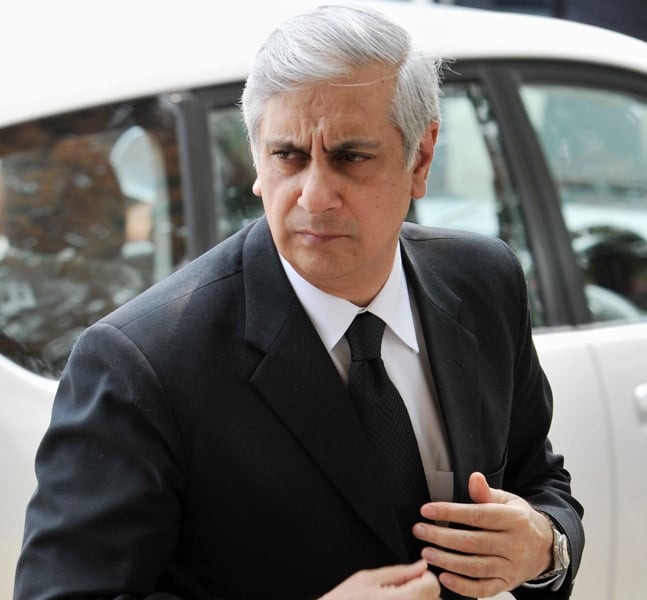 ---
ISLAMABAD: Attorney General Irfan Qadir on Thursday disclosed for the first time that security agencies are holding at least 700 people indefinitely without trial in connection with the "war on terror".

Qadir told the Supreme Court the suspects were arrested in the semi-autonomous northwestern tribal belt, where the army has been fighting militants for around a decade.

He said none of the suspects could be freed until the end of operations in the tribal belt, and declined to say how long they had been in custody.

"There are about 700 people detained in the tribal areas and they cannot be released until the ongoing military operation in those regions concludes," Qadir told the court.

"The detained men can be handed over to authorities only after the operation is halted in the tribal regions."

The Supreme Court is investigating the fate of seven Adiala prison inmates who have been held without trial since 2007 even though a judge ordered their release in May 2010.

Chief Justice Iftikhar Muhammad Chaudhry said the seven suspects must be put on trial and holding them indefinitely violated their human rights.

"These people cannot be kept in illegal custody for an indefinite period because it is against the constitution and basic fundamental rights," he said.

"We don't say you should release them... we want you to try them in accordance with the law," he added, adjourning the case until January 28.

The seven men who were arrested in the tribal belt in November 2007 disappeared after their release was ordered in 2010.

In February 2012 the Supreme Court forced the ISI and Military Intelligence to produce the men in court -- an unprecedented move.

The men were in poor health, barely able to stand or talk, and they remain in custody to this day. There were originally 11 detainees in the case but the court was told that four of them died.

Last month, Amnesty International said that Pakistan Army had arbitrarily detained thousands for long periods with little or no access to due process.

A spokesman for the military rejected the allegations as a "pack of lies".