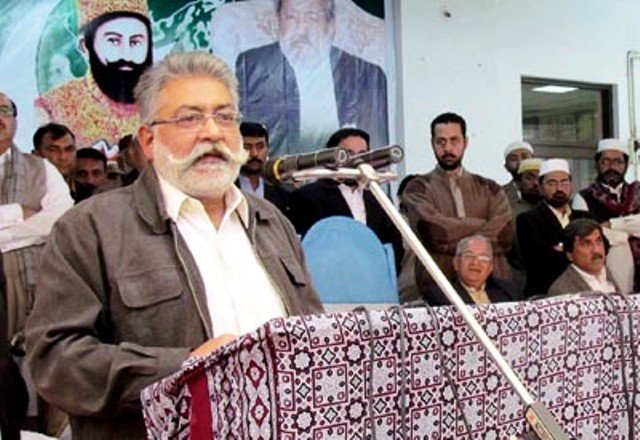 ---
KARACHI: A day after joining hands with Jamiat Ulema-e-Islam, Pakistan Muslim League - Functional (PML-F) announced on Tuesday its electoral alliance with the nationalist group Sindh United Party, consolidating the joint front against the Pakistan Peoples Party (PPP).

PML-F and SUP leaders said the two parties will jointly contest elections and adjust seats across the province. A PML-F delegation led by the party's general secretary, Imtiaz Sheikh, held a meeting with SUP members.

While nationalists have yet to perform well at the ballot, SUP's chairperson, Jalal Mehmood, said things have changed since the last elections. "Performance will be based on one point: you are either with the people of Sindh or you are against them - it's as simple as that now."

The PPP has fallen out of favour after the controversial Sindh Peoples Local Government Act, under which there is a strong urban bias, he claimed. "Sindhi nationalists had never taken elections seriously, something that worked to the advantage of PPP. And then the assassination of Benazir Bhutto helped the party win sympathy votes in the last elections. It will be different this time."




Shah said the alliance will not undermine the agenda of nationalist parties to seek greater autonomy for the province. "We have already agreed on six-point agenda (with PML-N) and more provincial autonomy is one of the points," said Shah.

Published in The Express Tribune, January 23rd, 2013.
COMMENTS (1)
Comments are moderated and generally will be posted if they are on-topic and not abusive.
For more information, please see our Comments FAQ