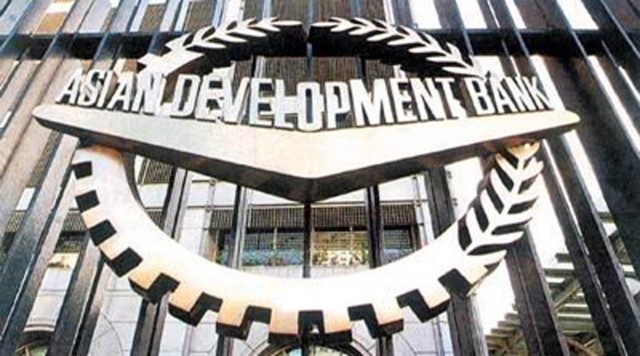 ---
ISLAMABAD:



The Asian Development Bank has urged Pakistani lawmakers to introduce legislation to provide legal cover to resettlement activities, as it believes the country pays little respect to those uprooted from their localities due to the construction of mega development projects.




The ADB report categorically states that there is a lot of confusion on sharing benefits and giving special attention to those who actually pay the price in terms of giving up their lands and resettlement in alien territories.

"The absence of a national or provincial policy on resettlement in Pakistan is resulting in displacement and compensation issues being addressed in an ad hoc manner with a high risk of impoverishment to those affected," the Manila-based lending agency said in its report on enhanced safeguard management.

The report underscores a critical issue that often triggers violent protests, ending up at clashes between security personnel and affected populations.

Officials working in the National Highway Authority and the Water and Power Development Authority, however, say that a mafia is working under official patronage and appropriating billions of rupees through the government's land acquisition activities. They claim that those with inside information first buy property in project areas and then sell it at higher rates to mint money, while the affected populations complain of remaining deprived of due compensation. While talking to The Express Tribune they claimed that one piece of land was sold twice and billions of rupees were made in various projects development projects for Multan by individuals with political clout.




Regardless, the ADB reiterated that national and provincial commitment was necessary in passing the resettlement act and enabling laws to be more responsive to Pakistan's development needs.

"One of the key reasons for the delays in implementation of ADB-financed projects in Pakistan is the quality of resettlement plans and [their] implementation," the report stated. "Pakistan applies the Land Acquisition Act of 1894 for land acquisition for public purpose and for companies." The report observed that the 1984 Act is not accompanied by sufficient rules and regulations, and that each province interprets and implements the act according to its own systems through their respective boards of revenue.

The government's inability to provide compensation to affected populations is one of the main reasons behind the ADB's reluctance to provide funds for the $11.3 billion Diamer Bhasha Dam, according to an ADB official. The government has belatedly enhanced the compensation package, resulting into a cost escalation because of initial ill-planning on its own behalf.




It said that internally financed projects suffer from insufficient compensation for replacing lost assets, delayed payments, insufficient planning for livelihood restoration, social and cultural disarticulation, exclusion of untitled persons from development support, and the general lack of attention to gender and vulnerable groups.

The ADB further said the Planning Commission's documentation requirements – like PC-1s and PC-2s – often underestimate the costs of land acquisition and resettlement and do not include social safeguards in project management. Social safeguards are viewed as a requirement by international financial institutions and bilateral donors, but executing agencies struggle to comply with these conditions, it observed.

While citing a report prepared by the Water Sector Task Force, the ADB said the Tarbela project – officially completed in 1976 with funding from the World Bank – is still plagued by unsettled land compensation cases, and uncertainty surrounding displaced households.

Pakistan faces a critical situation with regard to water storage and energy. Under Wapda's Vision 2025, eight priority projects for major dams at an estimated cost of $28.7 billion have been identified. However, the dilly-dallying regarding displaced populations and compensating for resettlement may create hurdles in arranging foreign funding for these projects.

The ADB has said improvements have to be made in the existing laws if Pakistan wants external financing for its public and private sector development needs. The government's apathy towards affected populations has delayed the completion of many crucial projects, as international lending agencies accord high priority to affected persons, it said.

Published in The Express Tribune, January 20th, 2013.

Like Business on Facebook to stay informed and join in the conversation.
COMMENTS (24)
Comments are moderated and generally will be posted if they are on-topic and not abusive.
For more information, please see our Comments FAQ