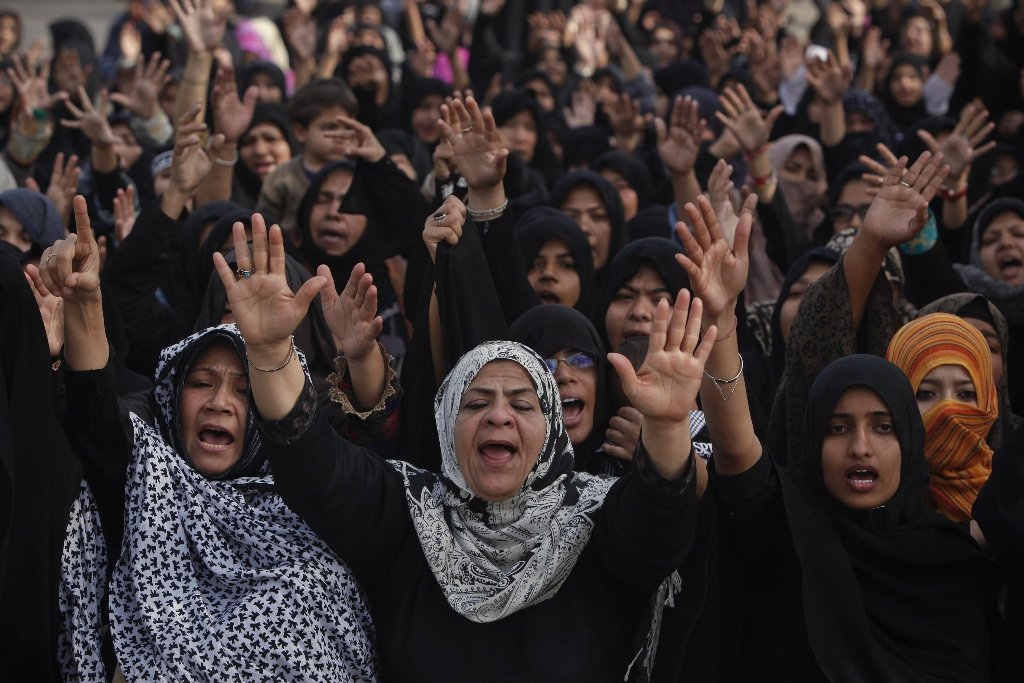 ---
QUETTA/ KARACHI: Hundreds of Shias protesting on Alamdar Road in Quetta announced the end of their four-day long sit-in on Monday after the government announced the imposition of governor's rule in Balochistan, reported Express News.

An AFP photographer said families had started to take bodies of loved ones killed on Thursday to a local mosque to prepare them for burial.

The protest called by Qaumi Yakjehti Council (QYC) had continued for four days despite cold weather and rain, in which bereaved families sat on the roads alongside bodies of those who were killed in the blast. The protesters had claimed that they will not bury the bodies, which were slowly decomposing, till the government hands over Quetta to the army and imposes a governor rule.

Late Sunday night, the federal government declared a state of emergency in the province and removed the government led by Nawab Aslam Raisani. Governor Nawab Zulfiqar Magsi would be the chief executive of the province now.

After the announcement, the two-day long hunger protest by Hazara Democratic Party outside IG Balochistan's office was also called off.

The relatives of the dead began with the funeral process after Zuhr prayers on Monday.

Pakistan saw the worst terror attack on Shias on Thursday when twin blasts in Quetta killed over a 100 people and left over 300 injured. After being continuously attacked by militant outfits, the Shia Hazaras went on strike across the country demanding the government to take immediate action.

Prime Minister Raja Pervaiz Ashraf visited Quetta on the third day of the sit-in and held talks over the law and order situation. On the same day, President Asif Ali Zardari also announced of holding crucial talks on the issue.

Karachi protest ends

The protest in Karachi was also called off after the Quetta protest ended on Sunday.

More than 1,000 people had gathered near Bilawal House on Saturday in solidarity with the Hazaras and hundreds of them remained there until Monday morning.

"We are leaving now, as our demands have been accepted and our brothers in Quetta have asked us to end our protest," said participant Shaukat Ali.
COMMENTS (26)
Comments are moderated and generally will be posted if they are on-topic and not abusive.
For more information, please see our Comments FAQ