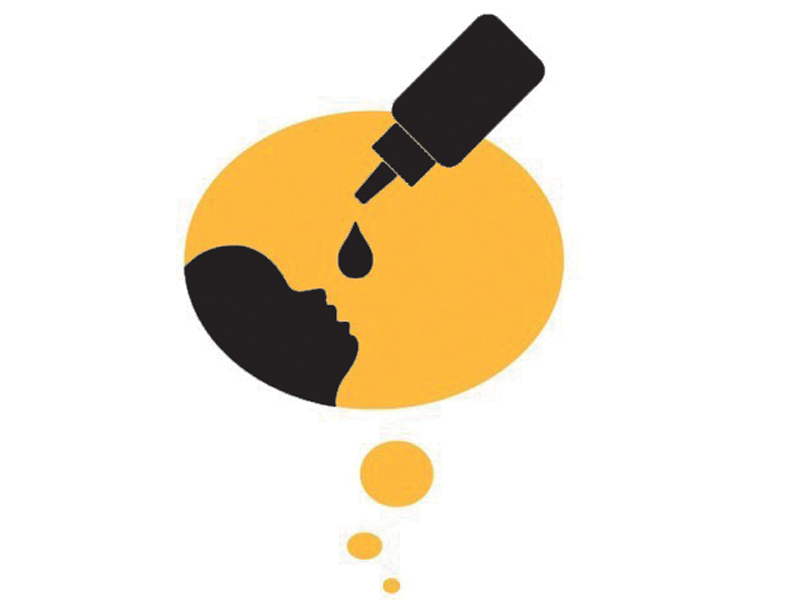 ---
ISLAMABAD: The government is expected to announce the National Emergency Action Plan for Polio Eradication (NEAPPE) 2013.

According to official documents available with The Express Tribune, the first draft of the plan is aimed at interrupting poliovirus transmission in the country by the end of this year by focusing on the first six months of the low transmission season.

The draft states that the quality of eradication activities in the first half of the year will be crucial in interrupting poliovirus transmission. The success of the plan depends on the monitoring of union council (UC) medical officers (MOs) by the provincial administrative and political leadership and high ranking health officials at all levels.

"There is now an utmost need for translating provincial and district level commitment into meaningful accountability at the UC level. Losing is not an option… we have to make sure coming generations are free from the threat of lifelong disability due to polio," it reads.

The 2013 revision of NEAPPE has been formulated using experiences and lessons drawn while implementing its last year's incarnation. It combines new strategies with certain old ones to improve the programme and ensure more children are vaccinated against polio. Meaningful oversight and accountability at the UC level was one of the major areas that last year's programme fell short in.

The new plan places special focus on tracking children missed by previous vaccination drives and identifying high-risk UCs. It seeks to strengthen the transit strategy announced earlier to ensure children in migrant communities are vaccinated against polio.

"It is however important to highlight that the situation remains fragile in all areas where there is an outbreak of polio and requires sustained progress to interrupt poliovirus transmission," the draft maintains.

Regarding the Federally Administered Tribal Areas Fata, it states that while access to children in Khyber Agency had improved, bans against vaccination campaigns in North and South Waziristan agencies had placed more than 200,000 children at risk.

It revealed Khyber-Pakhtunkhwa had reported the highest number of polio cases compared to other provinces in the last four months. Meanwhile, it maintained that management and accountability failures at district and UC levels continued to ensure the polio eradication programme's failure in Balochistan.

The new plan also highlights how security threats to polio workers have hindered the programme's progress.

Published in The Express Tribune, January 12th, 2013.
COMMENTS
Comments are moderated and generally will be posted if they are on-topic and not abusive.
For more information, please see our Comments FAQ