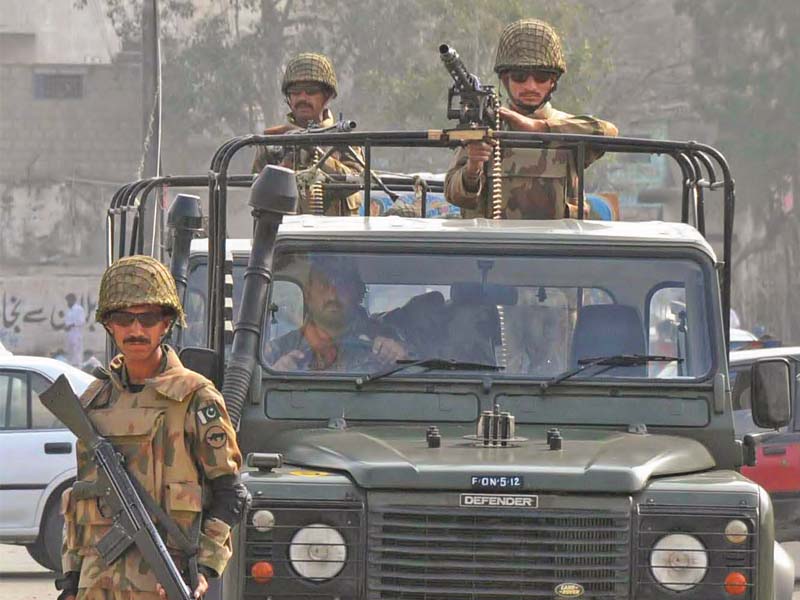 ---
KARACHI: Friday was a test of nerves and powers of persuasion for the teachers and other staffers working to help the Election Commission get its house count done for Karachi.

"It is hard to get correct information as most of the houses just have children at home and they don't provide accurate information," said Inayatullah Solangi, who was assigned New Kalri in Lyari. "I have to erase the names and number of family members over and over again."

Solangi and his 12-member team left the boys secondary school near Kamela Stop on Shah Abdul Latif Bhittai Road at around 9am and started visiting homes on Friday.

The problem, it appeared was that the men and women were out at work across the city and their children were at home. This was what Solangi encountered in the thinly populated streets around Juma Baloch Road.

"Ask my neighbour about my elders," came the answer from 25-year-old Bilqees, who then shut the door in Solangi's face. He knocked again and tried to persuade her to give him the basic information for the house census. After a few minutes, Bilqees reopened the door and gave him some details. But she couldn't remember her grandfather's name. "Either my mother or my father can tell you his name," she replied and closed the door again.

Solangi, who seemed to be a man of infinite patience, told The Express Tribune that this was not new. He had faced the same trouble when he was involved in the house census last year. Skepticism is one of them.




For example, a resident of street No. 6, Saleh Muhammad, who is a builder, asked Solangi how he benefited from providing information. "No one tells us about such visits and look at how many times people have written numbers on my door," he complained to The Express Tribune. Solangi had to pitch in again to explain the process of election and why the house count mattered. He is a school teacher after all.

Published in The Express Tribune, January 12th, 2013.


COMMENTS (3)
Comments are moderated and generally will be posted if they are on-topic and not abusive.
For more information, please see our Comments FAQ