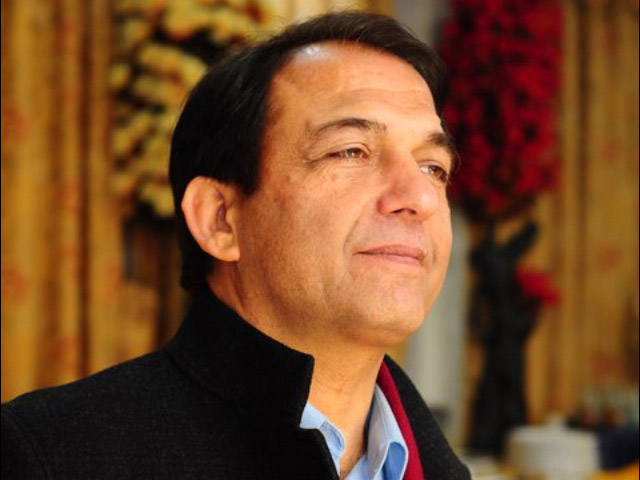 ---
PESHAWAR: Pakistan Peoples Party (PPP) president for Kurram Agency Dr Riaz Hussain was gunned down in Dabgari Garden near his clinic on Wednesday afternoon.

He was going to his clinic as per routine when armed men opened fire on him. He was a physician and an independent candidate from NA-37.

Dr Hussain belonged to an influential Sadat family of Parachinar and had much influence over Shias in the province.

In February 2012, Hussain was injured along with four others in a remote-controlled blast in Khar village near Sadda, while he was on his way from Parachinar to Lower Kurram.




He also escaped an attack during his election campaign when a suicide car bomber targeted a PPP rally on February 15 last year, killing 65 people and injuring over 85 others.

Imamia Jirga Peshawar and Muharram Committee have condemned the murder and termed it an incident of target killing in which sectarian terrorists were involved.

"Without a doubt this is a target killing and we condemn it," said Akhunzada Muzafar Ali, the committee's general secretary. He said that it was unfortunate that dozens of Shias had been killed across the province in incidents of target killing but police had failed to arrest a single accused.

Dr Hussain got his MBBS from Khyber Medical College Peshawar in 1983 and went to pursue his studies in Austria in 1987, where he specialised in Gastroenterology.

"After getting his specialisation from abroad, he started medical practice in a private clinic in Dabgari Garden in 1989," a family member said.




The relative, requesting anonymity, further said that Hussain had actively participated in talks to resolve the Shia-Sunni conflict in the region in 2007.  Dr Hussain leaves behind three sons, Ramiz Ali Hussain, Ali Hussain and Shahroz Hussain.

President Asif Ali Zardai has condemned the attack.

Published in The Express Tribune, January 10th, 2013.