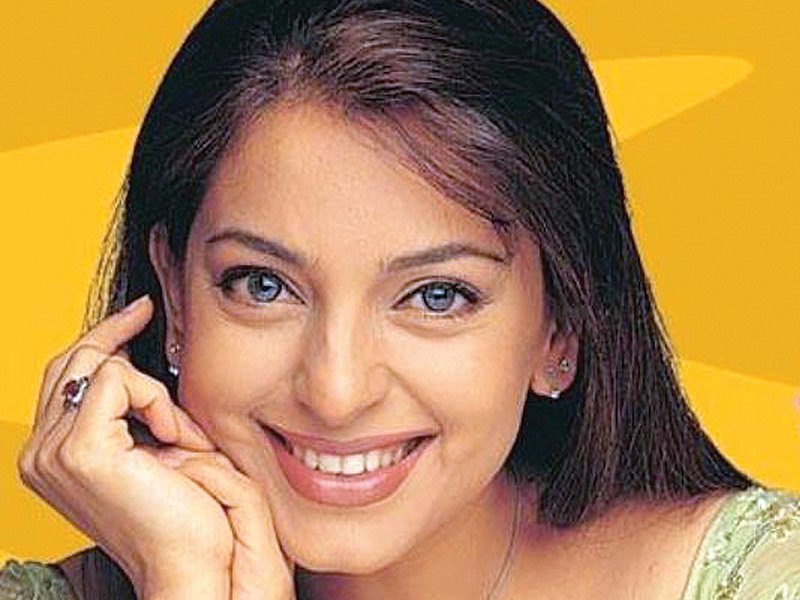 ---
MUMBAI: Bollywood actor Juhi Chawla was sceptical about visiting Pakistan to meet her relatives, but upon her return she says she has had a pleasant and memorable trip. She came here to attend a wedding.

"I'm back in Mumbai from Karachi. To be honest, I was wary of going to Pakistan, but it turned out to be a nice memorable trip," Juhi tweeted.

Talking about her experience in the country, she said, "Two worlds co-exist in Karachi — a normal city with traffic, bustling markets and malls and quite another on the outskirts. It was a private, short and pleasant stay. I loved being with my cousins and nieces."

The actor, along with her husband Jai Mehta, came to Karachi to attend a family wedding. She says they walked around with a security man.

"We had an armed security man at all times that we left the house. All important people have them there. It's a reminder of the undercurrent of violence," she posted.

Juhi says several people across the border were happy to see her — a mark that Bollywood is indeed popular in Pakistan.

"Pakistani people enjoy Indian movies. They've watched them all and were so pleasantly surprised and happy to see me there," she said. "As I said my goodbyes, the cook says 'Salman [Khan] bhai ko mera salaam kehna [Give my regards to Salman bhai]'; the helper says, 'Please bring Shahrukh Khan here too'; the maid enquires, 'Will you be meeting Aamir [Khan]?' I couldn't help but laugh. They were all so sweet," Juhi wrote.

Published in The Express Tribune, January 9th, 2013.                

Like Life & Style on Facebook for the latest in fashion, gossip and entertainment.
COMMENTS (22)
Comments are moderated and generally will be posted if they are on-topic and not abusive.
For more information, please see our Comments FAQ