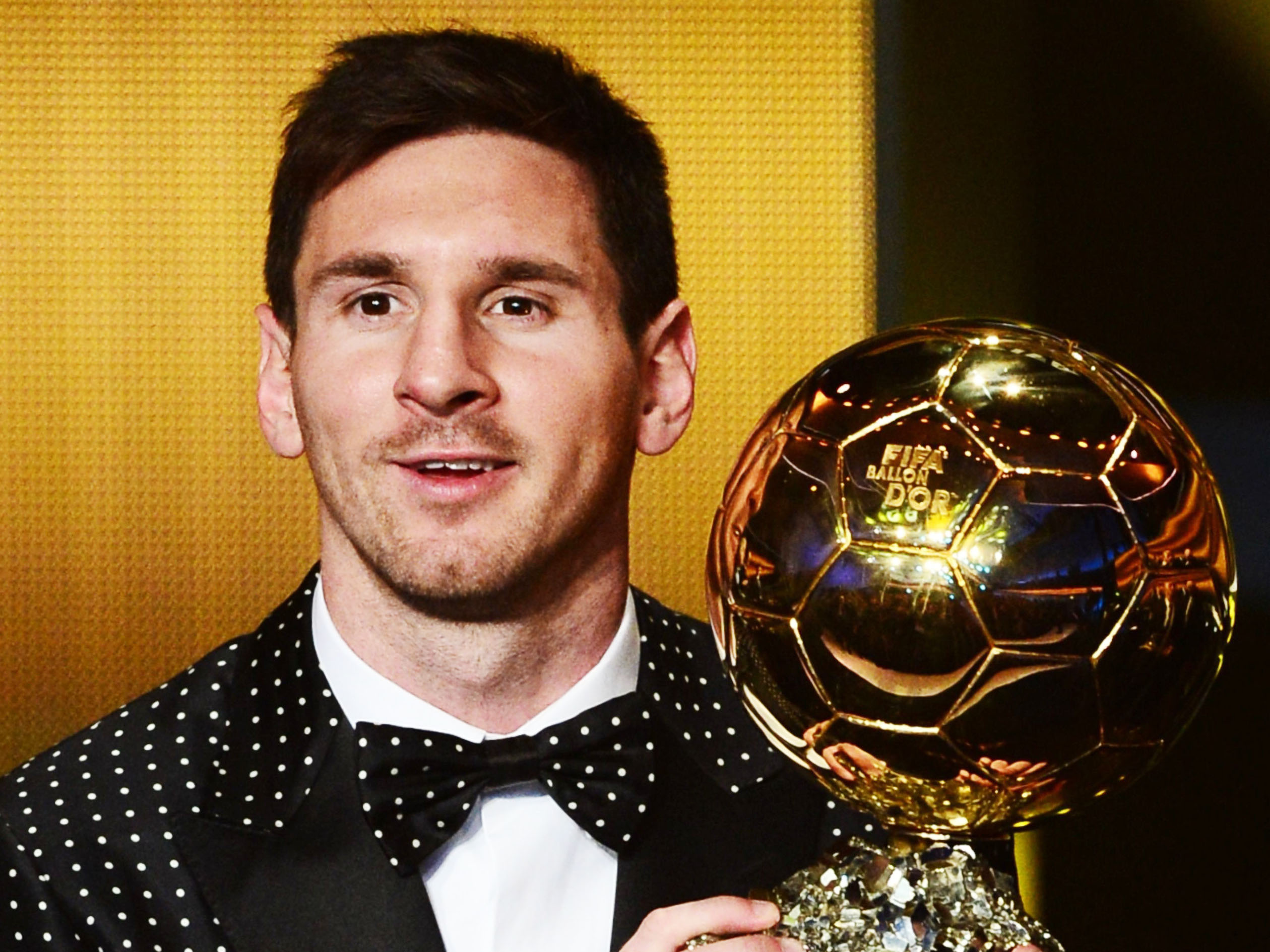 ---
ZURICH: Barcelona and Argentina striker Lionel Messi has won the Ballon d'Or for an unprecedented fourth time at a FIFA gala in Zurich on Monday.

The 25-year-old, who scored an all-time record 91 goals in the last calendar year, saw off Real Madrid and Portugal forward Cristiano Ronaldo and Barcelona teammate Andres Iniesta as he captured the award for the fourth straight year.

Messi was voted FIFA Player of the Year in 2009 before picking up the new-look award in 2010 and 2011 after it was fused with the Ballon d'Or award previously handed out by France Football magazine.

Brazilian striker Luis Ronaldo and Frenchman Zinedine Zidane both won the old FIFA award three times, although neither did so in successive years. On the other hand Michel Platini won the France Football award three times successively in the 1980s.

Spain's Vicente del Bosque was named coach of the year for 2012, seeing off competition from Real Madrid's Jose Mourinho and former Barcelona coach Josep Guardiola.