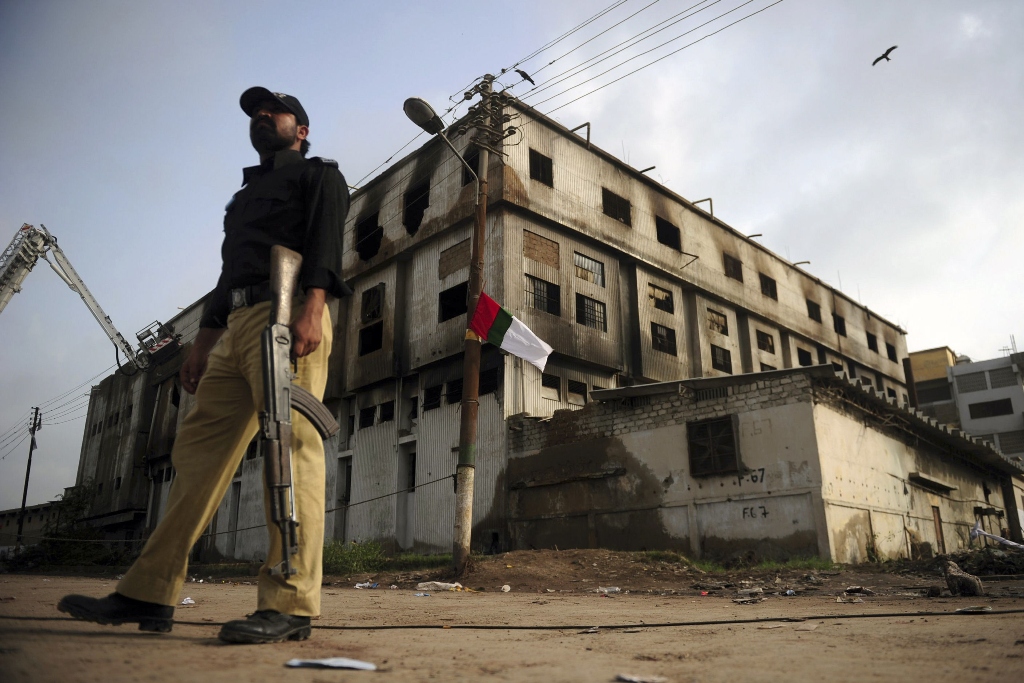 ---
KARACHI:



Seven more bodies of the Baldia factory fire, which were lying in Edhi's cold storage, have been identified through DNA tests.




According to Edhi official Anwar Kazi, five of the seven indentified bodies were taken by the families while the remaining two are still with Edhi.

Pakistan Institute of Labour Education and Research (Piler) executive director Karamat Ali confirmed the identification of these bodies. "There are several more that need to be identified since their families are suffering," he said.

The fourth month of the Baldia factory fire incident culminates next Friday, and 21 bodies have yet to be identified. At a news conference on Saturday, Ali announced that a German-based textile company, KiK Textilien, has signed a Memorandum of Understanding (MOU) with Piler, under which the company will pay compensation to the victims of Ali Enterprises, the factory in which over 260 workers were burnt to death.




"Some of the workers' bodies have decomposed and are unidentifiable, but their families are suffering as they have not received any compensation from the government despite all their struggles and efforts," he said. Under the MOU, those victims' whose families have not received any compensation from the government will be paid first. They will be compensated up to the level of assistance extended by the government departments and other sources so far.

KiK will be extending $1 million in the first phase, while the amount of compensation in the second phase will be determined after negotiations between all stakeholders. The company is also willing to compensate workers, who faced severe injuries in the fire leading to disabilities and loss of future employment, he added.

According to Ali, the number of missing workers is more than 21. "Piler along with other labour organisations is going to submit a petition in the Sindh High Court to seek an independent commission to manage the compensation process."

This problem could be solved easily once the original factory records are found, he said. It will show how many workers were inside, he added. "Another way is to get testimonies from those workers who survived."

In case the court does not establish such a commission, Piler will form a committee of prominent citizens, who have been associated with social causes and have a clean reputation. Labour rights activist Nasir Mansoor, Habibuddin Junaidi, Noor Mohammad and Rehana Yasmeen were also present at the news conference. They criticised the government for taking DNA samples for three times from the victims' families without solving their problems.

Published in The Express Tribune, January 6th, 2013.
COMMENTS
Comments are moderated and generally will be posted if they are on-topic and not abusive.
For more information, please see our Comments FAQ