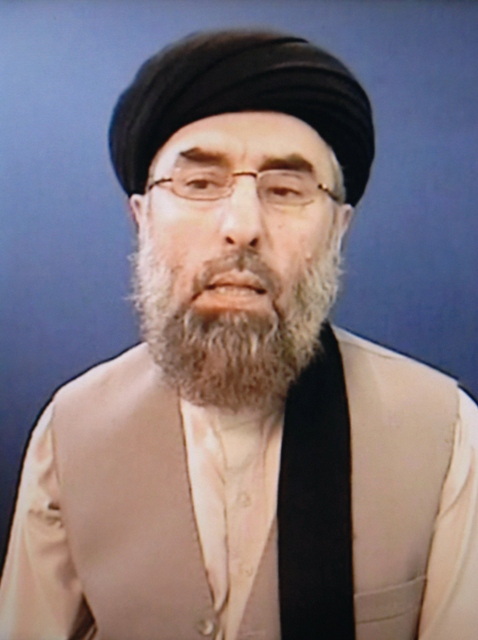 ---
LONDON: Afghan warlord Gulbuddin Hekmatyar in an interview published on Wednesday distanced himself from the Tehreek-e-Taliban Pakistan (TTP) over the issue of girls' education.

Hekmatyar condemned the TTP's blocking of girls' schooling, which was thrown into the spotlight in October by its attempted murder of 15-year-old education campaigner Malala Yousafzai on her school bus.

Hekmatyar, a former prime minister who leads Afghanistan's second largest militant group Hezb-i-Islami, told Britain's Daily Telegraph newspaper that Hezb "consider education is as necessary for girls as it is for boys," though they object to combined male and female classes.

A leading figure in the US backed war against pro-Soviet Kabul regime of 1979-1989, Hekmatyar vowed to kill as many Western soldiers as possible before Nato combat forces withdraw from the country in 2014.

The Pashtun warlord said that fresh attacks would send a warning to "others waiting to invade Afghanistan."

"Before the withdrawal of invading forces, the Mujahidin would like to witness with their own eyes a scene that will teach the invaders to never think of coming this way again," he said in a video obtained by the Telegraph in response to questions asked through an intermediary.

Hekmatyar, designated a global terrorist by the United States, warned that Afghanistan could collapse into bloody civil unrest after Nato troops withdraw, 13 years after the US-led invasion.

"The fact is that the government has failed," said the former premier, who is shown in the video with a white beard and wearing a black turban. "We might have a dreadful situation after 2014 which no one could have anticipated."

Nato is aiming to train 350,000 Afghan soldiers and police by the end of 2014 to take over responsibility for security.

But trust between the two sides has been seriously undermined by "insider" attacks by Afghan forces that killed more than 60 foreign troops in 2012, and the transition process has been beset by other problems including desertions.

Published in The Express Tribune, January 3rd, 2013.