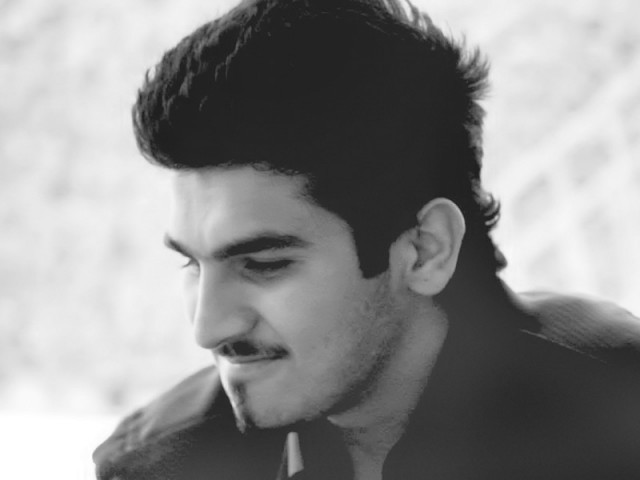 ---
ISLAMABAD:



The Supreme Court has taken suo motu notice of the murder of Shahzeb Khan, son of a senior police officer who was killed after a shooting near Mubarak Masjid in Karachi's Defence area on December 25.




The apex court move comes in the aftermath of uproar on newspapers, television and social media who have highlighted the issue that the 20-year-old was murdered in cold blood allegedly by Nawab Siraj Talpur and a friend over a petty argument.

Meanwhile, the chief justice has summoned the advocate general and inspector general of Sindh on January 4 to appear before the court in person with the progress reports on the case.

Talpur and his friend Shahrukh Jatoi allegedly fired four bullets into Shahzeb's car, leaving him severely injured, and eventually dead.  Soon enough after the incident, the two criminals and their families escaped to Sukkur and despite the fact that Shahzeb's father is a DSP, little has been done and the two accused are still at large.

According to reports, there is immense pressure from some influential personalities to save the accused because of their strong political backgrounds and power.




According to reports, Shahzeb lost his life over a small argument after Talpur's servant verbally harassed his sister.

Meanwhile, the police on Tuesday arrested the family manager of one of the accused. According to the police, Mustafa, Jatoi's manager, was arrested outside the registry of the Supreme court and was being interrogated.

The Sindh Police had constituted a three-member team to arrest the culprits, however, no headway has so far been made in the case. The investigation teams that were sent to arrest the culprits in rural Sindh also came back without any success.

Reactions

Shahzeb's family, civil society, human rights supporters and student fraternities of the city in unison welcomed the move.

Talking to The Express Tribune Shahzeb's father DSP Aurangzeb welcomed the suo motu notice and called it a move towards justice. "We are close to getting justice and the whole family is relieved."

Human Rights Commission of Pakistan also lauded the announcement. "The murder of the Shahzeb shows the feudal mentality in our society. The judiciary should take notices of all such cases that occur in the country and provide quick justice," an HRCP spokesman said.


Published in The Express Tribune, January 2nd, 2013.