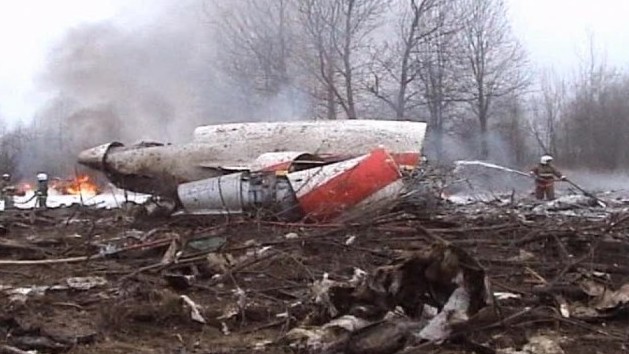 ---
SMOLENSK: Poland's acting head of state has declared a week of mourning after the crash of a Polish government plane which killed president Lech Kaczynski and scores of other officials in Russia.

Both black boxes of the plane have been found, as investigations into the crash get underway.

"We are united. There is no (political) left or right. We are united in national mourning," said Bronislaw Komorowski, Poland's parliamentary speaker who took charge of presidential duties after Kaczynski's death.

Kaczynski and other Polish officials died as their plane crashed during landing in the western Russian city of Smolensk on Saturday morning.

They were due to attend ceremonies marking the 70th anniversary of the WWII Soviet slaughter of 22,000 Polish officers in the nearby Katyn forest and elsewhere in Russia and Ukraine.
COMMENTS
Comments are moderated and generally will be posted if they are on-topic and not abusive.
For more information, please see our Comments FAQ