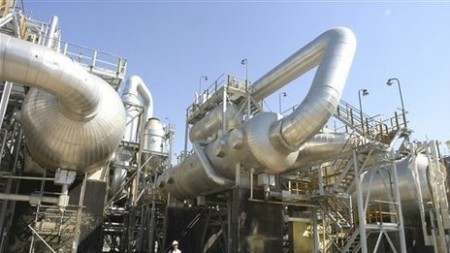 ---
LAHORE: The newly appointed Lahore Electric Supply Company (Lesco) Chief Executive Muhammad Saleem Akhtar taking serious notice on Saturday, directed his staff to ensure uninterrupted electricity supply to industrial units under load management plan.

Talking to APP, he said it was brought to his notice by VP SAARC Chamber of Commerce and Industry, Pak chapter Iftikhar Ali Malik and LCCI President Zafar Iqbal Chaudhary that unscheduled load shedding in most of the industrial and commercial areas was badly affecting the business.

He said that he always attached great importance to development of industrial and agricultural sectors in the country which he added, is the main source of strength for the national economy and that the genuine problems facing the business community would be addressed on top priority.

He said all SEs, Xens and SDOs have been directed to hold regular meetings with their stakeholders in their respective jurisdictions to help facilitate them and solve their problems on the spot.

The Lesco chief said directors, SEs and other staff dealing with the load management plan, have been warned to ensure power supply to all the industrial units and commercial areas without any discrimination.

He said that the private sector fully realised the acute shortage of power in the country and was willing to help, but loadshedding must be carried out in a systematic way after consultation with stakeholders so that their business could not be affected.

Saleem urged the people to switch off their unnecessary lights so that the power demands of industrial, agricultural and commercial sector could be met.
COMMENTS
Comments are moderated and generally will be posted if they are on-topic and not abusive.
For more information, please see our Comments FAQ