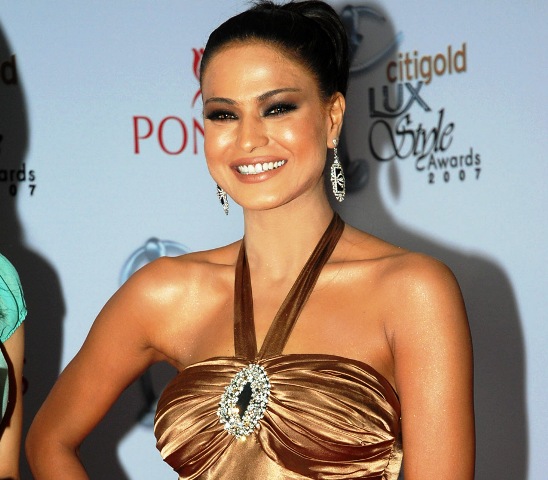 ---
KARACHI: Actor Veena Malik has served a legal notice on cricketer Mohammad Asif after his cheques worth Rs 11,300,000 bounced when Malik tried to cash them in. Asif had issued the cheques to repay the amount he borrowed from Malik.

"I do not have any issues with Mohammad Asif other than financial ones. He signed two cheques totalling Rs11, 300,000 on February 11 to pay back his debts. When both the cheques could not be claimed, I contacted him. He asked for a week to repay the sum. It has now been a month. He is not picking up my calls or replying to my text messages or emails [...] I have finally served him with a legal notice and if he remains silent on this matter, I will pursue the case further," Malik told Express. On the other hand, Asif claims that his chequebook was lost and there are also reports that the signature on the cheques are not Asif's.

Malik's association with Asif dates back several years. It began with rumours that the two were dating, and actor Babrik Shah stepped into the fray to claim Malik was 'his'.

If the Veena-Asif drama could be turned into a television show, the season would have gone down like this:

Episode 1: Wedding Bells

When the going gets tough, the tough gets going. Asif put his past with Malik behind him and announced his marriage to an old friend. "Coincidently", it was the same day when Malik revealed Asif had proposed to her but she had turned him down since she wants to focus on her career.

Episode 2: Taking Vows

Asif and Sana Hilal, an MBA student, got married. The event, held in Lahore, was attended by close associates only.

Episode 3: Vindication

A few days after Asif announced he was getting married, Malik immediately retaliated and served Asif with a legal notice. She accused the cricketer of owing her Rs 15,000,000 which she lent him considering his financial problems. To keep the record straight, Malik maintained her stance that the two are 'just friends'.

Episode 4: Denial

If it is true that the key to survival is denial, it does not appear to have worked for Asif. The cricketer denied ever taking money from her, let alone paying it back. He told the Daily Times, "She supported me a lot but this money business is not correct." The cricketer consistently denied that he was dating Malik.

Episode 5: Rendezvous

When life gives you a lemon, make lemonade. The two did their part. They met to resolve the issue and reached a consensus through which Asif was allowed to repay the debt on installments.

Episode 6: Payoffs

Malik, who had allegedly given Asif a deadline of February 28 before serving the legal notice, received the first payment from the cricketer. Asif returned Rs 3,243,284 of Rs 15,643,284 he owed her previously.

Episode 7: Checkmate

For the seventh round, we have Malik claiming that the cheques bounced and Asif saying his chequebook was lost.
COMMENTS (2)
Comments are moderated and generally will be posted if they are on-topic and not abusive.
For more information, please see our Comments FAQ