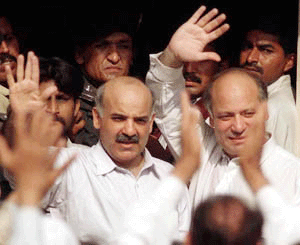 ---
LAHORE:
The finance ministry of Punjab has sent a summary to Punjab Chief Minister Mian Shahbaz Sharif for the allocation of further funds to the Punjab Governor House.
Sources say the Punjab Chief Minister will approve the funds allocation summary within a few days. The Governor house has made demands for further funds through the Punjab finance ministry.
One grant is nine million seventy one thousand rupees and the second is ten million eight hundred seventy one thousand rupees.
The provincial finance ministry says it can approve a grant of three million rupees but an amount exceeding that needs the Chief Minister's approval.
COMMENTS
Comments are moderated and generally will be posted if they are on-topic and not abusive.
For more information, please see our Comments FAQ