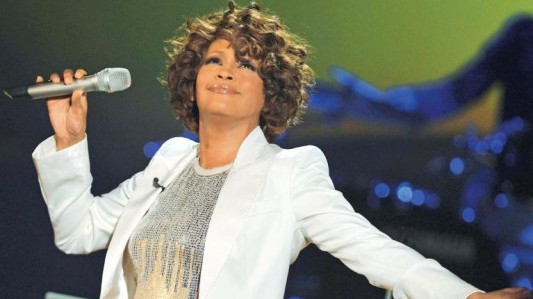 ---
PARIS: American pop diva Whitney Houston was being treated for nose and throat problems in a Paris hospital Wednesday after cancelling the first European dates of her troubled comeback tour.

The 46-year-old, whose hits in the 1980s and 1990s included "I Will Always Love You" and "I Wanna Dance with Somebody," had been scheduled to play a gig in Paris on Tuesday but cancelled it at the last moment.

She was being treated for a runny nose, sore throat and "an infection whose cause has not been identified," said a member of her entourage, speaking on condition of anonymity.

She was scheduled to play concerts on Thursday and Friday in the English city of Manchester but the organisers said they too had been cancelled.

There was no immediate news on whether subsequent concert dates in Britain and across continental Europe would go ahead.

Media reports said the star was being treated in the American Hospital in Neuilly, a clinic in a chic Paris suburb favoured by French celebrities. She was treated there in 2005 for gastroenteritis.

The health problems were yet another setback for Houston, whose career peaked in the 1990s, boosted by her acting appearance alongside Kevin Costner in the hit movie Bodyguard.

She is attempting a comeback with the global "Nothing But Love" tour, which kicked off at the end of last year. Houston has sold more than 170 million albums worldwide but suffered a major career setback after admitting drug use during an abusive relationship with ex-husband Bobby Brown.

After a seven-year absence from the stage and recording studios, the entertainer released a new album, I Look to You, last year as part of her bid to regain past glory.

The album was well received by critics but the promotional tour has been plagued with problems.

At a concert in Moscow in December she stumbled as she sang her signature tune, "I Will Always Love You." In Australia in February, disappointed fans stormed out of her first concert in the country in 12 years after the ageing diva failed to hit her famous high notes and struggled for breath.

Houston only managed two songs before taking an extended break and relied heavily on backup singers, reviewers said, with some remarking she seemed disorientated and unable to remember the names of her band members.

After taking the world by storm in the 1980s, Houston later fell on relatively harder times with a drop-off in record sales, run-ins with the police over drug use and her divorce with Bobby Brown.

Brown was one of the hottest rhythm and blues singers in the late 1980s and early 90s, but became better known as the husband of Houston and for his frequent brushes with drugs and the law.

The pair, who divorced in 2007, starred in a television reality series, "Being Bobby Brown," that featured their marriage, warts and all.

Brown was detained in Atlanta in 1993 for lewd conduct and for brawling in 1995. He was arrested for drunk driving in 1996 and for alleged battery of Houston in late 2003.