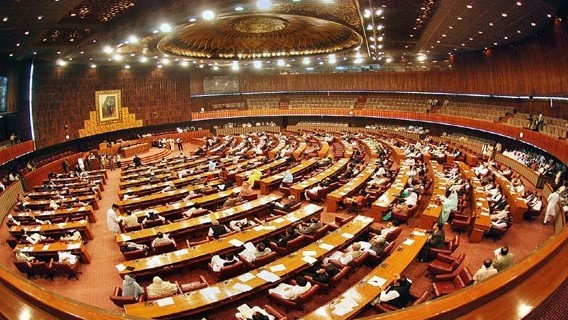 ---
ISLAMABAD: The Parliament has unanimously approved the 18th Amendment Bill restoring the 1973 constitution to its original form.

Among the most important clauses, the 17th Amendment has now been repealed, clipping the President's powers to dissolve assemblies under Article 58-2b. Prime minister Yousuf Raza Gilani termed it a momentous victory for the nation.

In a striking development, the Assembly has also removed General Ziaul Haq's name from the Constitution.

Another bone of contention was the new name of NWFP which has now been approved and changed to Khyber Pakhtunkhwa with 264 votes in its favour.

The formation of a judicial commission for the appointment of judges has also been approved. The amendment regarding Article 6 of the constitution was approved with 286 votes.

Additionally,  Genral retired Pervez Musharraf's acts of October 12, 1999 and the imposition of martial law have been declared unconstitutional.
COMMENTS
Comments are moderated and generally will be posted if they are on-topic and not abusive.
For more information, please see our Comments FAQ