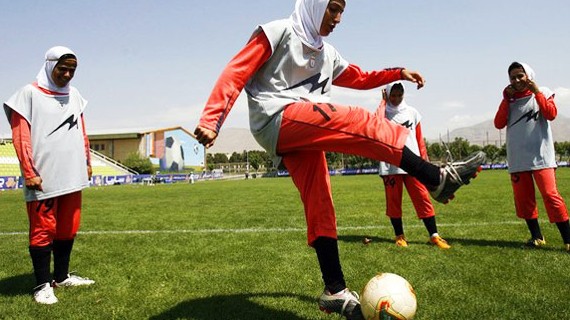 ---
KARACHI: The Iranian girls' soccer team has been thrown out of this year's Youth Olympics because of a FIFA ban on playing in Islamic head scarves.

Iran's National Olympic Committee had refused to let the team play in the August 14 to 26 event in Singapore without a hijab. The team has now been replaced by Thailand, according to the Asian Football Confederation website.

The country's Olympic committee had urged FIFA and the International Olympic Committee to review the ban on the hijab but Jerome Valcke, FIFA's secretary-general, rejected the request saying FIFA had no other choice as its rulebook says "basic compulsory equipment must not have any political, religious or personal statements".

Iran has sent letters to 5 international sports organisations to complain about the decision. "The letters have been sent to heads of FIFA, the IOC, the Olympic Council of Asia, the Association of National Olympic Committees (ANOC), and the Asian Football Confederation (AFC)," said General Bahram Afsharzadeh, the national committee's secretary. "We've asked them to review and annul FIFA's decision. "Hijab is related to the Islamic culture and Muslim women can't take part in social activities without it."