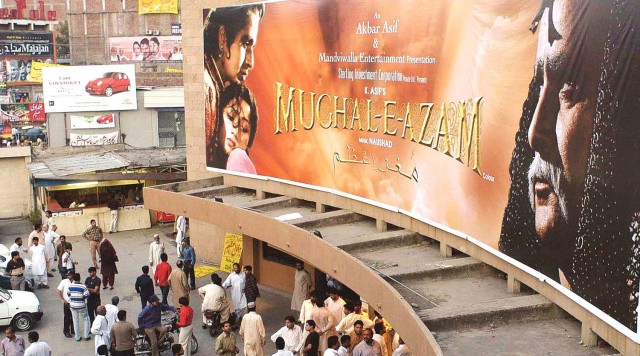 ---
LAHORE: The proposal of establishing a digital laboratory to improve the post-production quality of Pakistani films has not been finalised as yet, and work on it might get delayed further.

Officials from the federal ministry of culture told The Express Tribune that there was no definite date to start the project and it was not clear where the lab would be established. They said the project might also be shelved altogether.

According to an official, one of the reasons for the delay is that there have been no Lollywood productions, and the film industry's leading directors have not come through on any of their claims of starting up new projects.

The demand to establish a digital lab in Pakistan has been one of the key ones made by the film industry in recent months.

Currently, there is no digital lab in Pakistan. Film producers either go to India or to Bangkok to complete the production work of their films. Reema, who is currently working on her film Kitni Haseen Hai Zindagi, travelled to both countries for post-production work. Music video directors also have to travel to Bangkok to develop their work. But the government's point about there being no films to process at a digital lab holds true.

A senior member from the film industry said, "There is no hope for the new film projects in near future. The United Film Association of Pakistan has distanced itself from the ministry of culture and even raised objections against the federal minister for culture. It has realised that they will not be getting any funds directly so they have resorted to criticising the minister."

However, he said that the establishment of a digital lab should not be delayed as it could encourage those producers who are still making movies. "The digital lab will give an incentive to those who are practically working. So this project shouldn't be delayed," he said.

When contacted, film producer Sangeeta reiterated her stance that the ministry didn't have to give anything directly to the film stars.

She said that establishing a digital lab would benefit the professionals and it should have been done without stirring up a controversy. Writer and film producer Rukhsana Noor also believes that the digital lab would benefit those who were really working. She said that the lab didn't have anything to do with the politics and it would save time and money of producers who then could return this favour, and would be able to make more films.

Published in The  Express Tribune, July 17th, 2010.
COMMENTS (1)
Comments are moderated and generally will be posted if they are on-topic and not abusive.
For more information, please see our Comments FAQ