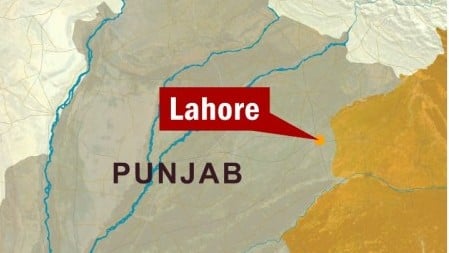 ---
LAHORE: The Lahore Arts Council (LAC) will hold a six-day workshop on classical music at Alhamra on The Mall from August 2 to August 7. The workshop is meant to promote appreciation of classical music among the lay public as well as helping budding musicians hone their skills and polish their style.

Noted vocalists, instrumentalists and music directors will give lectures on theory and definitions as well as give demonstrations at the two-hour daily classes (5 to 7 pm). At the conclusion of the workshop, the regular participants will be given certificates.

Zulfiqar Ali Zulfi, the LAC deputy director (Programmes), told The Express Tribune that this was the first workshop on music being organised for the general public. He said the LAC did not propose to charge a fee for participation in the workshop. Further, he said, if the effort was well received by the citizens the council would consider making such workshops a regular feature.

Among others, Zulfi said, Ustad Hussain Baksh Gullu, and Ustad Shafqat Ali Khan of the Sham Chorasi Ghrana as well as Ustad Ghulam Haider will speak and perform at the sessions. "In the beginning," he said, "we don't want to invite too many people to give lectures. We want to keep the project compact. Also, we want to keep the theoretical side light so that the people don't feel intimidated by the discussions. There is already a popular perception that classical music is very difficult to appreciate and hard to learn. One often hears people say that the knowledge cannot come by without formal apprenticeship with a master. We want to dispel the impression and make people realise that classical music is not an exotic art form accessible only to some specific class. We also want to encourage people to learn it."

Currently, the deputy director said, the LAC is offering music classes at Alhamra in the evening. However, he pointed out that a majority of the students taking these classes learn to play guitar or violin or sing popular film songs. "We have observed a tendency even among enthusiastic young learners to choose pop music or film songs just because they think those are easier to sing. By holding this workshop we want to encourage them to learn and make a name for themselves in the indigenous classical music". Asked if there was a minimum number of participants for the workshop to be started as scheduled, he said, there were already enough people registered with LAC to justify a workshop at its smaller hall. However, we are open to the possibility of more people wanting to join. "If we get a large number of participants, we will just move the classes to our main hall."

Published in The Express Tribune, July 16th, 2010.