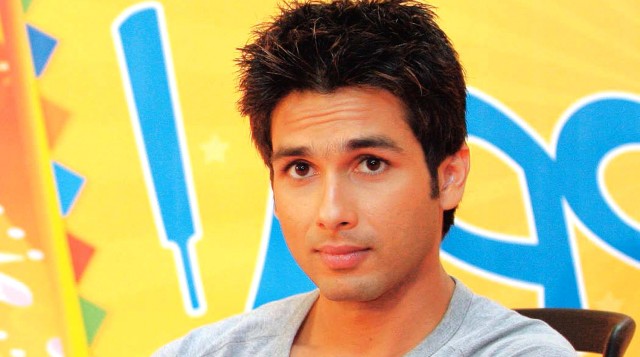 ---
The subcontinent has seen a deluge of companies promoting fairness creams and soaps in the region that can make your skin lighter, with a focus in recent years on targeting men as well.

The latest to jump on the bandwagon is the skin care group Vaseline, which has introduced a new Facebook application that lets users appear more light-skinned in their profile pictures.

The quest for the 'perfect' Facebook picture can often be seen amongst young teenage men in the subcontinent, who are often seen at restaurants and cafes posing for numerous camera phone pictures to get the 'right' profile picture.

According to AFP, Vaseline's move is to promote its range of skin-lightening creams for men. The application promises to 'Transform Your Face on Facebook with Vaseline Men' and the campaign stars actor Shahid Kapoor.

"We started campaign advertising (for the application) from the second week of June and the response has been pretty phenomenal," Pankaj Parihar from global advertising firm Omnicom, which designed the campaign, told AFP.

The race to capture the market has been on for a while. Emami, which launched Fair and Handsome in 2005, reported sales of $13 million in 2008-2009. The campaign featured Shah Rukh Khan.

Other companies which followed suit included Hindustan Lever, who launched Fair and Lovely Menz Active in 2006, followed by Nivea for Men Whitening Moisturiser and Nivea for Men Multi-White Whitening Facial Foam. The same year actor Anuj Saxena's company Elder HealthCare launched Fair One Man Cream.

In 2009, cosmetics brand Garnier India entered the men's skin care market with the Men's Powerlight range that also includes a face wash and moisturiser. The Garnier campaign is fronted by actor John Abraham.

IANS quoted a report that said the men's fairness products market is estimated at nearly $40 million and is growing at a rate of 25 per cent, while the women's fairness market is growing at a rate of 7 to 8 per cent.

Cosmetic surgeon Anup Dhir told IANS that there was a demand from men to have their skin lightened. "I get around eight to 19 inquiries every month from men to improve their skin tone and help them look fairer," he said.

"There is an increased anxiety in the minds of men about having fair skin," sociology professor TK Oommen at the Jawaharlal Nehru University in New Delhi told AFP.

Fairness creams, or home-made remedies to improve skin tone, have been extremely popular in the subcontinent. A combination of a cream called Archie, bleach and a scrub was extremely popular with women in Karachi and Lahore in the 1990s, and using ubtan has been popular with young girls and brides-to-be alike over the years.

According to Oommen, "Indians believe that if you have fair skin you belong to the higher caste, the Brahmins", explaining that a succession of light-skinned colonisers in India reinforced the association of fairness with power.

"The Aryans, who came from central Asia, in addition to the Portuguese, the French and the British colonisers ruled over the country and probably contributed to this negative perception of dark skin."

Published in The Express Tribune, July 15th, 2010.
COMMENTS (4)
Comments are moderated and generally will be posted if they are on-topic and not abusive.
For more information, please see our Comments FAQ