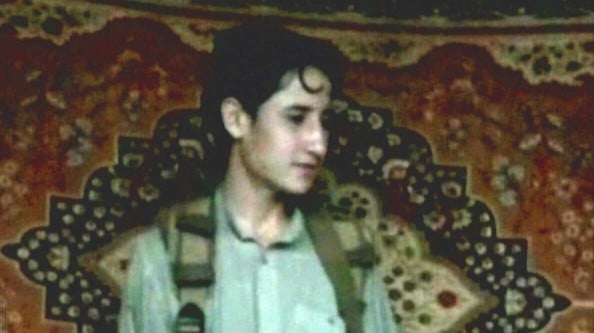 ---
Security forces on Wednesday released a footage of a would-be suicide bomber who is currently on the loose.

The footage was recovered after security forces intercepted the the calls of a terrorist master-mind in Lower Dir, and as a result carried out search operations.

Two would-be suicide bombers are currently at large, one of whom is 23-years-old while the second one is a child 12 to 15-years-old.

Security forces released the video in order to track the two terrorists and in case someone has any information regarding the bomber they should immediately contact security officials at 0945-925-0188 or 0945-825-686.
COMMENTS (15)
Comments are moderated and generally will be posted if they are on-topic and not abusive.
For more information, please see our Comments FAQ