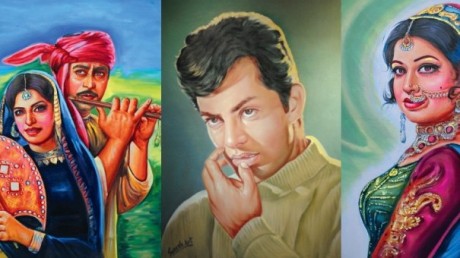 ---
LAHORE: After creating a hue and cry over the film industry not being allocated for in the budget, the announcement by Prime Minister Yousaf Raza Gilani to give the industry Rs50 million has not been met well by the United Film Association of Pakistan (Ufap).

Ufap chairman Amjad Farzand has a 'new' list of suggestions now, including a demand that the culture minister should be from the film industry.

Talking to reporters, Amjad Farzand said, "The ministers of culture do not even know the definition of culture. Instead of bringing culture ministers from far-off areas, someone from the film industry should be made culture minister".

He, however, didn't explain how someone from the film industry can become a minister without even contesting an election.

According to Farzand, "To understand the problems of the film industry, a minister should have basic know-how of films".

The current federal culture minister is Pir Aftab Hussain Jilani.

When asked for a response to the demands of Farzand, a senior official of the ministry of culture said, "Since this association (Ufap) has come into being, what have they done while claiming to revive the film industry? Not a single script or a movie has reached the censor board. By making claims, they cannot be entitled to a ministry. (By their standards) If the culture minister should be from the film industry then the health minister should be a doctor and defence minister should be a soldier," he said.

The official said that the government was willing to help sincere people revive Pakistani cinema however it certainly cannot be revived by making someone from the industry the 'culture minister'.

However, that isn't all Farzand wants.

The Ufap chairman also said that the prime minister's announcement of giving Rs50 million to the film industry is not enough. "The PM should announce Rs500 million for the revival of film industry and a committee should be formed to monitor usage of this money," he said.

The prime minister had recently announced Rs50 million for the film industry at an awards ceremony organised by Pakistan Television.

He said that he had given a list of 40 to 50 items to the Federal Board of Revenue for a tax waiver but that had not been followed upon.

"The film industry hasn't been given the status of an industry yet. The implementation of this decision remains a dream," he said.

He also suggested that the government should make it compulsory for every housing society to have one cinema house to promote Pakistani films.

Published in The Express Tribune, July 14th, 2010.
COMMENTS
Comments are moderated and generally will be posted if they are on-topic and not abusive.
For more information, please see our Comments FAQ