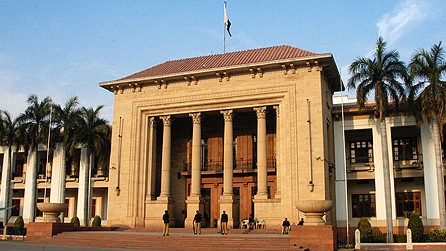 ---
LAHORE: In the wake of recent terrorist activities, the Punjab government formed an anti terrorism Board to counter terrorists operating in the province.

Chief Minister Punjab Shahbaz Sharif will be the head of the board while provincial law minister, home and chief secretaries, secretary prosecution and IG will be its members. Two members of the provincial assembly will also be given membership in the board with the approval of the chief minister.

The board will form an anti-terrorism and security strategy for the sensitive places of the province.

A committee was also formed by the board to share information with the relevant departments and the chief secretary. This committee will work to improve police performance and try to create a people friendly environment in police stations. The committee will also run a media campaign to create awareness amongst the people regarding subversive elements.
COMMENTS (2)
Comments are moderated and generally will be posted if they are on-topic and not abusive.
For more information, please see our Comments FAQ