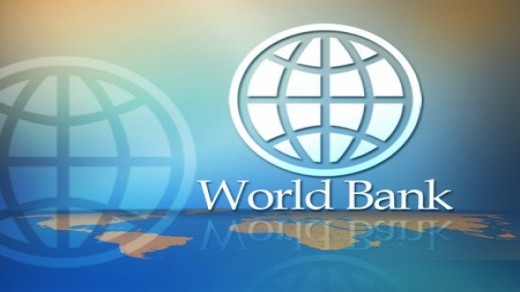 ---
WASHINGTON: The World Bank has approved a four-year $6.2 billion lending programme for Pakistan that seeks to boost tax revenues, make energy supplies more reliable and improve conditions in conflict-hit areas.

While the lending strategy from 2010 to 2013 is slightly less than the $6.5 billion committed during the last four-year period, the programme hones in on specific trouble spots in Pakistan.

The World Bank said it will intensify its efforts to help the government increase tax revenues, which has caused chronic underfunding of key services and made the country reliant on foreign aid. Pakistan's tax-to-GDP ratio is one of the world's lowest.

"Raising the ratio of tax-to-GDP - currently only 10.2 per cent of GDP - is essential to mobilise resources to invest in human development and infrastructure, build resilience to future shocks, and guard against costly and disruptive growth reversals," the bank said in a statement.

Pakistan was due to  implement a value-added tax (VAT) or a reformed general sales tax of 15 per cent by July 1, but the 2010/2011 budget deferred the move to Oct. 1 because of a failure to reach consensus among provinces. The Bank's plan envisages working with provinces to boost revenues.

In the energy sector, the bank said it will help Pakistan tap its huge hydropower potential to make power supplies more reliable and improve the distribution of natural gas system, which through leakage or inefficiencies has higher than average losses.

The country has long suffered from chronic power shortages that have angered the public and stifled industry. In April, the government announced measures to cut state electricity consumption by half.

In the education sector, the bank will support government programmes that combine supply side interventions (constructing and upgrading facilities, need-driven and merit-based teacher recruitment) and demand-side measures (free textbooks, female stipends, subsidies to low fee private schools) to improve access to education with a focus on equity to address regional and gender imbalances.

In social protection, the bank will sustain its partnership with the government in establishing the Benazir Income Support Programme (BISP) as the country's national safety net programme with a focus on increasing its targeting efficiency and strengthening its operation.

In the health sector, the bank will focus on addressing chronic nutritional deficiencies amongst mothers and children, as well as continuing its support to polio eradication and HIV-AIDS prevention.

The World Bank said it will also focus its lending on addressing problems in the conflict-hit areas, including Fata and Khyber-Pakhtunkhwa. In particular, bank said funding will be aimed at health and education, and improving the livelihoods of people, particularly for young men, living in these areas.

"This strategy recognises that to steer Pakistan back on a path of broad-based growth, create jobs, and reduce poverty, a prolonged period of macroeconomic stability, financial discipline and sound policies is required," said Rachid Benmessaoud, World Bank country director for Pakistan.

Published in The Express Tribune, July 10th, 2010.
COMMENTS
Comments are moderated and generally will be posted if they are on-topic and not abusive.
For more information, please see our Comments FAQ