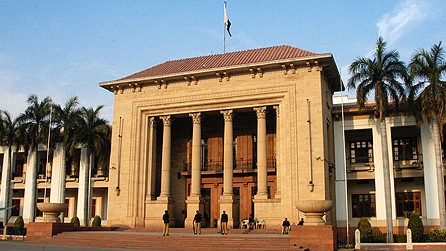 ---
A resolution has been passed in the Punjab Assembly (PA) against the media concerning its coverage of the fake degrees issue.

PML-N  MPA Sanaullah Masti Khel presented the resolution against the media. The resolution blames the media for playing a negative role in the democratic process and of adopting a condescending stance towards women assembly members.

Angered, journalists boycotted the assembly proceedings and staged a walk out from the press gallery. They burnt copies of the resolution and blocked the Chief Minister's vehicle. The journalists said they will continue their protest till the resolution is withdrawn. The Pakistan Federal Union of Journalist (PFUJ) has announced a countrywide protest on Saturday.

In earlier proceedings, members of the Punjab Assembly had raised a hue and cry over reporting on the fake degrees issue and accused the media of tarnishing the image of innocent politicians.
COMMENTS (19)
Comments are moderated and generally will be posted if they are on-topic and not abusive.
For more information, please see our Comments FAQ