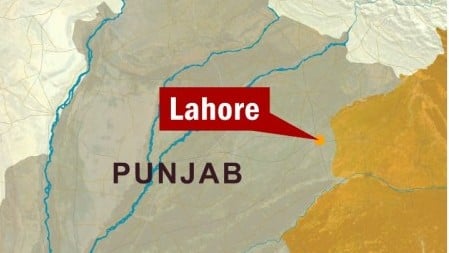 ---
LAHORE: A provision regarding the medical fitness of men has been incorporated into nikahnamas (deeds of marriage), according to a notification by issued by the Punjab government.

According to the Law Minister, Rana Sanaullah, the Peshawar High Court had asked the Ministry for Religious Affairs to include the eight clauses in the nikahnama, "therefore we've done it". The leader of the Opposition, Chaudhry Zaheerud Din stated that the Punjab government was not bound to adopt the customary laws of any other province.

However, an official of the Local Government and Community Development Department told The Express Tribune that the revisions were made on the suggestion of the chairman of the Council of Islamic Ideology (CII), Muhammad Khalid Masud.

The official said that a notification to this effect was issued on July 6. According to him, the bridegroom's and bride's medical fitness certificates must be attached with the nikahnamas, which mention their blood groups.

Other requirements include the precise dates of birth of the bridegroom and bride, their identification marks – if any, two latest passport-size pictures, the names of the parents of both the bride and bridegroom along with their dates of birth and details of the dowry.

The official said that before the 18th Amendment was passed, the nikahnama and divorce forms were federal subjects.

Now they had come under the jurisdiction of the provincial governments. According to the official, the CII chairman had suggested the revisions – particularly the medical fitness certificates – "in order to avoid any unsavoury situation after the marriage." The chairman's suggestions had been ignored after some CII members opposed them.

The exact time when the revised nikahnamas will replace the current forms is not yet clear, said the official.

Published in The Express Tribune, July 9th, 2010.
COMMENTS
Comments are moderated and generally will be posted if they are on-topic and not abusive.
For more information, please see our Comments FAQ