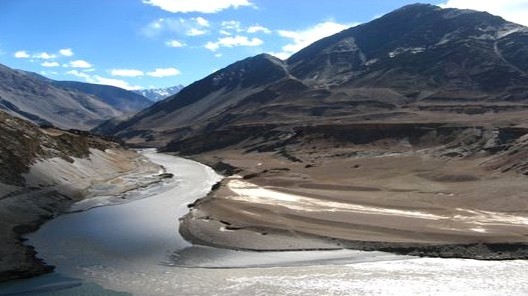 ---
ISLAMABAD: Members of the Indus River System Authority (Irsa) from Islamabad and Sindh resigned on Wednesday apparently in protest against the decision of opening the Chashma-Jhelum link canal to release 10,000 cusecs of water to Punjab.

The resignations appear to be a "serious" blow to the water distribution mechanism among the four provinces that was put in place in 1991.

The resignations of Muhammad Khan Memon, Sindh's representative in Irsa, and Bashir Ahmed Dahar, Irsa's member from the federal area, came a day after the authority's acting chairman, Shafqat Masud, asked the Water and Power Development Authority (Wapda) to reopen the Chashma-Jhelum link canal.

However, Irsa spokesperson Khalid Rana told The Express Tribune that only Dahar has stepped down. "Dahar represents the federation in Irsa but belongs to Sindh," he added.

According to an executive order issued by former military ruler Pervez Musharraf in 2000, Irsa's member from the federal area has to be domiciled in Sindh. The resignation of Memon and Dahar came weeks after a similar move by former Irsa chief and member from Khyber-Pakhtunkhwa Aman Gul Khattak on "health grounds."

Balochistan's representative in Irsa is already on a six-week leave, indicating that the authority is in complete disarray. Rana, however, said Prime Minister Yousaf Raza Gilani has so far not accepted the resignations of all the members, including Khattak.

Officials said Masud had discussed the issue of opening the Chashma-Jhelum Link canal with Bashir Dahar who opposed the proposal.

A media report on Wednesday said that the acting chairman, who is also Punjab's representative in Irsa, had taken up the matter with the Sindh member on the telephone who had also opposed the canal's opening.

The two provinces have been involved in a bitter controversy over the opening of the Chashma-Jhelum link canal for about six months now. In February, Sindh's representative in Irsa had requested the provincial government that since he had been aggrieved over most decisions of Irsa in favour of Punjab on the Chashma-Jhelum link canal opening, he should be called back from Irsa in protest.

The Sindh government did not agree to his request, but registered its protest with the federal government.

Only a day later, the Balochistan government withdrew its representative from Irsa for supporting Punjab's cause instead of Sindh's. The Balochistan government felt that Sindh would not release Balochistan's water share in case it suffered shortages itself.

The decision to withdraw its member was, however, rescinded subsequently.

Published in The Express Tribune, July 8th, 2010.
COMMENTS
Comments are moderated and generally will be posted if they are on-topic and not abusive.
For more information, please see our Comments FAQ