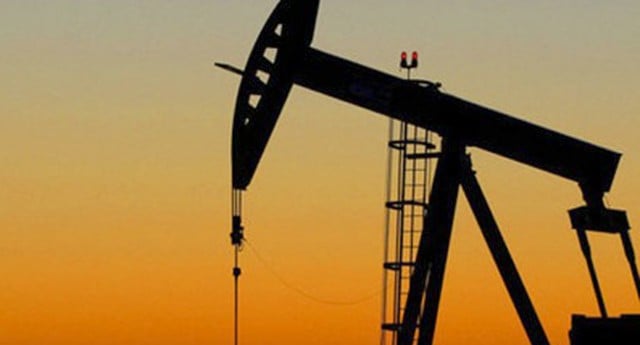 ---
KARACHI: Increasing demand of furnace oil from the power generation sector more than countered the decline in sales of High Speed Diesel (HSD) during the fiscal year 2010.

Oil consumption during the fiscal year 2010 increased by nine per cent to 20.3 million tons as compared to last year. The increasing demand of furnace oil was due to robust demand from the power sector, according to analysts.

Analysts point out the worrying fact that the share of locally produced oil in consumption has fallen to 40 per cent from 47 per cent last year primarily due to the circular debt issue.

The amount of oil consumed rose by six per cent in June 2010 as compared to the same period last year, though a decline of two per cent was witnessed on a monthly basis.

Attock Petroleum (APL) registered record sales of 119,000 tons in June 2010; as per provisional numbers. Its market share increased to 5.6 per cent in the fiscal year 2010 as compared to 5.2 per cent in the last fiscal year.

Analysts at JS Global Capital believe APL was able to increase its share over other oil marketing companies like Pakistan State Oil and Shell Pakistan due to APL expanding its retail distribution network.

Furnace oil remained prominent in total product sales throughout the fiscal year on the back of robust demand from the power generation sector. Petrol sales too were a key highlight of the year, as they increased by 27 per cent as compared to last year due to a reduced price differential and gas load management within the country.

Jet fuel sales increased 33 per cent this year as compared to last due to increased demand from the neighbouring war-stricken Afghanistan to fuel warplanes.

Subdued economic activity within the country negatively affected HSD sales, a major source of fuel for the transportation sector, which decreased by three per cent this year to 7.4 million tons compared to last year.

Though sales for all regulated products increased during June, except jet fuel, due to delay in lifting of products from May end to early June because of anticipated fall in prices, decline in furnace oil sales after record volumes in May dragged total oil consumption growth into the red, according to JS Global Capital analyst Atif Zafar.

Published in The Express Tribune, July 8th, 2010.
COMMENTS
Comments are moderated and generally will be posted if they are on-topic and not abusive.
For more information, please see our Comments FAQ