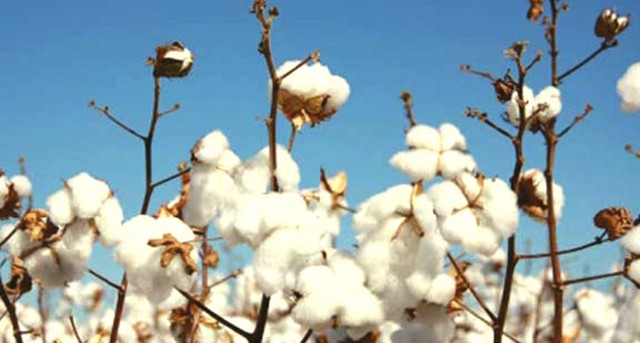 ---
Prices of cotton rose further on Monday and reached a fresh high of Rs7,200 per maund (37.324 kg). Prices have been continuously increasing because of high demand from ginning mills and slow supply of new crop.

"The fresh crop is arriving at a slow pace which could not meet the high demand of ginning factories," said Younus Khan, a cotton broker.

Younus said ginners want to keep their factories running even at the cost of high cotton prices because in the case of temporary closure they will have to bear additional expenses, including salaries of workers.

He anticipated that prices will come down in coming months when cotton supplies gain pace. "This is not unusual that prices surge at the start of the season when supply is slow."

So far, 30,000 bales of the new crop have reached ginning factories and this is for the first time in the country's history that the crop is being harvested in June. Normally, the new crop arrives in July.

According to experts, the country will produce more than 15 million bales of cotton this season provided that monsoon rains are normal and there are no significant disease attacks.

In the New York cotton market, July contracts gained 0.42 cent to 81.64 cents per pound on Friday. On Monday, 1,900 bales of cotton were sold in small lots in the domestic market  at prices ranging from Rs7,000 to Rs7,200.

Published in The Express Tribune, July 6th, 2010.
COMMENTS (1)
Comments are moderated and generally will be posted if they are on-topic and not abusive.
For more information, please see our Comments FAQ