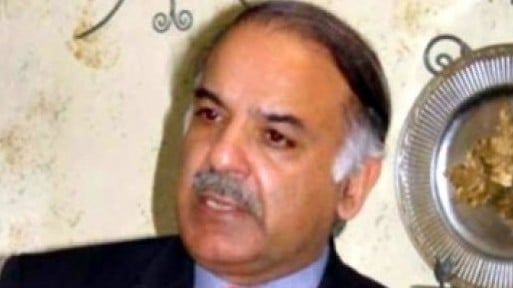 ---
SARGODHA: Punjab Chief Minister Shahbaz Sharif has said that the provincial government is committed to rooting out the menace of terrorism from the province.

Speaking to the media after offering condolences to the relatives of Salim Akhtar, one of the victims of the Data Darbar suicide bombing, in his native village, Sharif said that the use of phrases like Punjabi-Taliban by Interior Minister Rehman Malik could create differences among the provinces.

"It's not the time to do political point-scoring. We need national unity at this critical juncture to defeat the menace of terrorism," Sharif said.

The chief minister said the terrorist attack at Data Darbar was carried out by terrorists and anti-state elements who wanted to destabilise the country. The Data Darbar attack hurt the feelings of Muslims across the world.

Sharif announced the construction of a girls high school in the village of Akhtar. He also announced compensation Rs3million for the family of Akhtar.

Meanwhile in Islamabad, the Interior ministry said that Interior Minister Rehman Malik has always spoken about provincial harmony and that he has never given a terrorist a regional name.

In a statement, the interior ministry spokesperson said, "Terrorist is a terrorist. No matter to which region he belongs, he is enemy of Islam and the nation."

"Interior minister considers Shahbaz Sharif his elder brother and if he has developed any misconception it will be removed as it is not the time to go for politicking on national security. We will have to demonstrate spirit of unity in our ranks today", the spokesperson said.

The spokesman said the federal government was working in close coordination with the Punjab government at every level.

Published in The Express Tribune, July 4th, 2010.
COMMENTS
Comments are moderated and generally will be posted if they are on-topic and not abusive.
For more information, please see our Comments FAQ