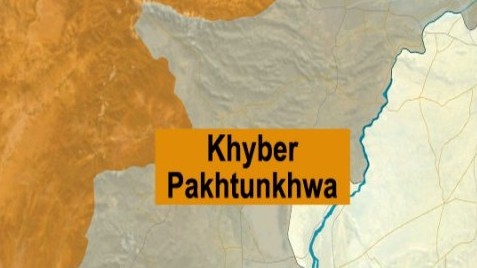 ---
PESHAWAR: At least four security personnel, belonging to the Frontier Corps, were killed and six were injured in Khyber Agency on Saturday, when their vehicle ran over an improvised explosive device (IED), security sources said.

Meanwhile, security forces announced that they killed 10 militants and injured eight in Orakzai Agency. The attack on security forces took place in Gurguri, located on the border of Khyber and Orakzai agencies.

Sources said security personnel were on their way to take part in a search operation when they came under attack.

The area was cordoned off following the attack and a search operation conducted though no one was arrested. Helicopters also flew over the area, but shelling was not reported.

And in Orakzai Agency, militants came under fire from security forces when they attacked check posts in Sanghra and in Spinkai Kandao areas of Orkzai.

The clashes in Orakzai came after a few days of silence during the ongoing military operation in the agency.

Last month Inter-Services Public Relations (ISPR) said that the major operation has ended in the agency. The announcement came following the visit of army chief General Ashfaq Pervez Kayani to the agency. Later, the ISPR said that though the major operation has come to an end, stabilisation operations would continue in the area.

A day earlier, on Friday, at least 15 militants were killed in a clash with security forces in the Akakhel area bordering Darra Admakhel and Peshawar. The clash followed an attack on a security check post in the Mattani area in which three security personnel were killed. According to local sources, attackers had come from the Akakhel side.

Published in The Express Tribune, July 4th, 2010.
COMMENTS
Comments are moderated and generally will be posted if they are on-topic and not abusive.
For more information, please see our Comments FAQ