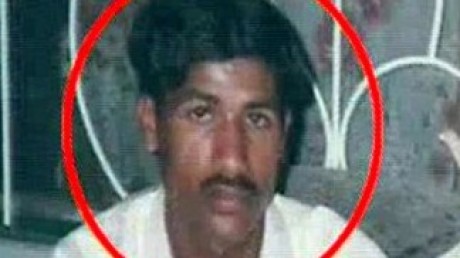 ---
The suicide bomber who blew himself up in the ablution area of Data Darbar has been identified.

The attacker has been identified as Usman, a resident of Barki Hadyara area of Lahore.

Usman's two brothers, Sharif and Latif, helped in the identification and have been taken into custody for further questioning. So far, they have revealed that Usman was affiliated with a religious group and had been missing for the last few months.

In related developments, four suspects have been arrested by police from Mayo Hospital.

Earlier, funeral prayers for two of the martyrs killed in the Data Darbar attacks were offered while the security has been beefed up throughout Lahore following the deadly suicide attacks at Data Darbar.

The funeral prayers of 12-year-old Muhammad Zeshan and 40-year-old Ghafar were offered in the Data Nagar area of Lahore.

The death toll of the blasts has risen to 43, with 175 people injured.

Most of the bodies have been handed over to relatives. Funeral prayers of the rest of the martyrs will be held in different parts of the city after Friday prayer.

Security has been beefed up throughout Lahore. A large number of security personnel have been deployed at all entry and exit points of the city and strict checking is underway.

Police have also been heavily deployed at sensitive locations such as mosques and imambargahs, to ensure security of worshippers during Friday prayers.

Meanwhile, Data Darbar has been reopened to general public under tight security.

Strict security measures have also been taken in and around Bibi Pak Daman shrine in Lahore. Security in other parts of Punjab is also being reviewed.

Protests around the country

Workers of different religious parties protested outside the shrine of Data Ganj Baksh against Thusday's suicide attacks.

The rally of demonstrators reached the main gate of the shrine, chanting slogans against the government for not providing adequate security. Protestors said citizens are left at the mercy of terrorists, while politicians are safe in their heavily secured circles.

The traders association also announced to close all markets in Lahore to mourn the suicide attacks on Data Ganj Bakhsh Shrine.

A statement issued by All Pakistan Traders Association said that the traders community of Lahore will close all markets. This includes Shah Alam Market, Azam Cloth Market, Sarafa Market, Rang Mehal, Moti Bazar, Circular Road and Anarkali.

Mall Road Traders Association has also announced the closure of shops at Mall Road.

The Sunni Tehrik, during a protest in Karachi, demanded strict action against the actual culprits.

In Hyderabad, the Jamiat Ulema-e-Pakistan Markazi Jama-e-Ahl-e-Sunnah, Sunni Tehrik and Anjuman Sarfroshan held protests against the Data Darbar blast holding banners and placards.

Religious parties, locals and traders organizations also held protests and demonstrations in Lahore, Vehari, DG khan , Bahawalpur and Lodhraan and strongly condemned blasts on the shrine and demanded immediate arrests of the culprits.

Britain and EU condemn the attacks

British Foreign Secretary William Hague condemned the suicide attack as a "vicious and inhuman act", and offered his "resolute support" for Pakistan's efforts to battle extremism.

"This was a vicious and inhuman act. Britain stands alongside the people and government of Pakistan against those who commit such appalling atrocities," Hague said in a statement.

"We will be a firm friend to Pakistan as it works towards a safer and more prosperous future for all its citizens, and will continue our resolute support for efforts to prevent such attacks in the future."

Hague added that he sent his "deepest sympathies" to those affected by the attack.

The European Union also expressed shock over the suicide attack in Lahore, saying it showed "the scale of the terrorist threat" in Pakistan.

"The deadly attack against the Data Darbar Sufi shrine in Lahore is yet another vivid example of the scale of the terrorist threat and extremism in Pakistan," said the office of EU foreign affairs chief Catherine Ashton.

Ashton was "shocked and saddened at these horrific events and extends her deepest sympathies to the families of the bereaved," her office said in a statement.

"The European Union strongly supports Pakistan's efforts to bring the perpetrators of these acts to justice," the statement said.
COMMENTS (28)
Comments are moderated and generally will be posted if they are on-topic and not abusive.
For more information, please see our Comments FAQ