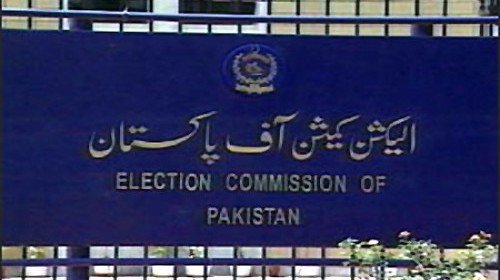 ---
ISLAMABAD: Federal Minister for Education Sardar Assef Ahmad Ali has urged legal action by the Election Commission of Pakistan (ECP) against returning officers who scrutinised the documents of contesting candidates in the 2008 general elections.

"The returning officers must be taken to task, who examined the nomination papers of election candidates," he said, adding that "the action must be taken against then chief election commissioner if need arose."

The minister was briefing the media as fake-degree holding parliamentarians continue to tumble one after the other.

"Returning officers could nip the evil in the bud when they were examining academic documents of the contesting candidates," Assef said while talking to The Express Tribune here Thursday. It is an original electoral affair and it should be put before the election tribunal first then it may be referred to lower or superior courts, he said.

However, Khan said that the ECP should decide about the fate of all candidates, who have fake degrees to fulfill the Supreme Court's verdict, which directed the commission to take action against fake degree holders.

The education minister also seemed partially dead against those who were discussing the issue of fake degrees holders.

"People are the best judge and know whom they have to elect as their representativeness in the lower house of parliament," he said and asked, rhetorically, "why some forces (not mentioning their names) are not accepting the decision of the public?"

To a question, he said the secretary ECP should issue notices to respective district returning officers for the clarification of the whole issue.

Meanwhile, former secretary ECP Kanwar Dilshad told The Express Tribune that as a matter of fact the ECP can take disciplinary action against those returning officers, who overlooked or misused their powers while observing the candidates' documents.

"The ECP's election rules and regulation under section 94 of the Representation of Peoples Act 76 should send notices to the returning officers, who are allegedly involved in misuse of their authority while examining nomination papers of candidates in general elections," the former secretary explained.

After this action, the ECP can refer the cases of returning officers to respective chief justices of high courts for further legal action against them, he concluded.

Former Federal Law Minister SM Zaffar said the ECP cannot start criminal proceedings against returning officers until it is confirmed that they overlooked the documents under the election commission's rules. "The returning officer has judicial indemnity for any work in examining nomination papers as he has done bona fide because no returning officer can follow the legal directions in a limited time period," Zaffar said.

Published in The Express Tribune, July 2nd, 2010.
COMMENTS
Comments are moderated and generally will be posted if they are on-topic and not abusive.
For more information, please see our Comments FAQ