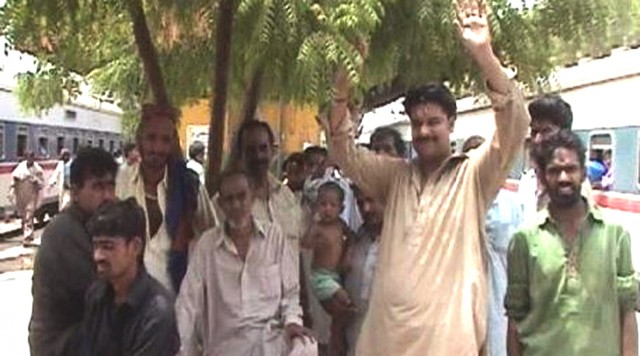 ---
NAUSHEROFEROZ/ROHRI: The Karachi Express travelling from Lahore to Karachi failed near Nausheroferoz between the Pudeen and Kalakot railway station on Thursday.

The train's engine's failed, stalling several trains moving on the down track. Zakaria and Millat Express going from Punjab to Karachi were instructed to halt at Pudeen station and Farid Express had to stop at the Mahrabpur railway station.

The passengers of the Karachi Express, bothered by the intense heat, held a protest against the railway administration. The trains were allowed to move after five hours, once the down track had been repaired.

The Quetta Express going from Rawalpindi to Quetta ran out of engine oil at the Rohri railway station, stalling the train for three hours. Passengers of the Quetta Express chanted slogans in protest against the railway administration.

The passengers also had an argument with the driver of the train. According to passengers, the train had already left later than its scheduled time which added to the time constraints once it was brought to a halt again. The railway authorities said that the train had stopped at Rohri so its engine could be replaced with a new one. However, starting the train took longer because the motors of the new engine were not functioning properly.

Published in The Express Tribune, July 2nd, 2010.
COMMENTS
Comments are moderated and generally will be posted if they are on-topic and not abusive.
For more information, please see our Comments FAQ