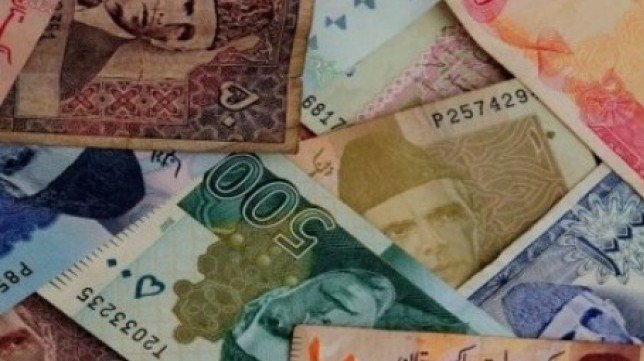 ---
KARACHI: The rupee hovered close to historic lows against the US dollar during trading in the open market on Thursday. The exchange rate of the rupee and the US dollar stood at 85.50/85.60 by the end of trade, after the rupee slipped 15 paisa against the greenback.

Forex Dealers Association, President, Malik Bostan, said "the open market did not witness large volumes of activity on Thursday because banks and financial institutions were closed but in the days leading to the annual closing of accounts demand for the dollar has been strong."

Foreign exchange dealers said that the central bank has been actively trying to maintain the value of the rupee at 85.50 against the greenback. They said that foreign inflows to the stock market over the past week also helped the rupee remain stable.

However, figures released by the National Clearing Company of Pakistan (NCCPL) show that foreign investments in the stock market registered a net outflow of $1.7 million on Wednesday. Analysts said that the level of foreign investment in the stock market could set the tone for rupee-dollar parity in coming days.

The greenback has gained strength against major currencies in international trade since Monday.

Experts expressed concern that the global economic recovery may be derailed by the Greek debt crisis and poor growth in developed economies. They said that investors are turning towards US currency and dollar-denominated assets because these are being perceived to be safer investments.

Local analysts predicted a decline of approximately six per cent in the value of the rupee against the US dollar by the end of 2010.

Published in The Express Tribune, July 2nd, 2010.
COMMENTS
Comments are moderated and generally will be posted if they are on-topic and not abusive.
For more information, please see our Comments FAQ