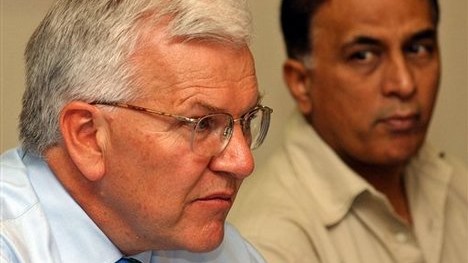 ---
Malcolm Speed, the former ICC chief executive slammed the boards that blocked John Howard's nomination as the next ICC vice-president.

During the ICC annual meeting in Singapore it was confirmed that Howard did not have enough support, while Australia and New Zealand were asked to nominate another candidate.

Speed, who was CEO of ICC from 2001 until 2008, was scathing in his assessment of what had taken place to undermine Howard's nomination, which itself was the subject of a compromise between Australia and New Zealand.

"We remain convinced it is reasonable for his nomination to be supported by the ICC executive board and we are deeply disappointed by the position taken," he said.

He said that the president of the Bangladesh Cricket Board is a nominee of the prime minister, and added that two of the BCB cricket presidents during his time with the ICC, had ended up in jail when there was a change of government.

"The last BCB president I encountered was an army general. He did not know the name of the Bangladesh captain, the team's next opponents and the capacity of the new ground that had just been inaugurated in Dhaka. I was too polite to ask him whether he had ever been to a cricket match," Speed said.

"When these two countries (Pakistan and Bangladesh) come forward with their joint nominee, Australia and New Zealand should politely refrain from voting.

He also said if Howard was rejected because of inexperience then Sharad Pawar does not qualify to be the ICC president as even he knows very little about cricket administration.

He further said that his rejection was not because of his lack of experience, his opposition to Mugabe or his views about Muttiah Muralitharan's bowling action. There is clearly more to it than that.

He also said Pawar would not even be available full time as he is a serving Union Minister in the Indian government.

Pawar will be taking over at an opportune time as the four sub-continent countries get ready to host the 2011 World Cup.

However, the issue is whether the former BCCI President has the support of his own board.

As the ICC boss, Pawar has to take the lead in various cricketing matters, but the big question is whether he will be interested in issues such as the decline of test cricket and players choosing clubs over country.
COMMENTS (9)
Comments are moderated and generally will be posted if they are on-topic and not abusive.
For more information, please see our Comments FAQ