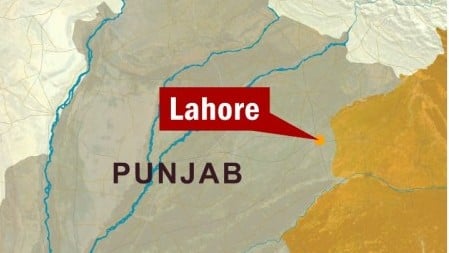 ---
The Lahore police have arrested three alleged terrorists who were involved in attacks on UN vehicles across Pakistan, sources disclosed on Tuesday.

Police sources claimed that they were tipped off that three unknown persons were living in the Shalimar area of Lahore near the engineering university.

At this, the Crime Investigation Agency (CIA) of the Lahore police raided the place and arrested them. Sources claimed that one of the arrested suspects has been identified as Amir while the identity of the other two could not be ascertained.

CIA sources disclosed that the arrested men have confessed to taking part in some of the terror incidents, particularly the attacks on UN vehicles across Pakistan. One CIA officer, who participated in the raid, told this correspondent on condition of anonymity that the suspects were hiding in a house in the Shalimar area for a long time and waiting for instructions from their seniors to mount similar attacks. He said the arrested terrorists belong to a banned organisation working for the Taliban.

The Lahore police have declared the arrests as their major achievement.

Published in The Express Tribune, June 30th, 2010.
COMMENTS
Comments are moderated and generally will be posted if they are on-topic and not abusive.
For more information, please see our Comments FAQ