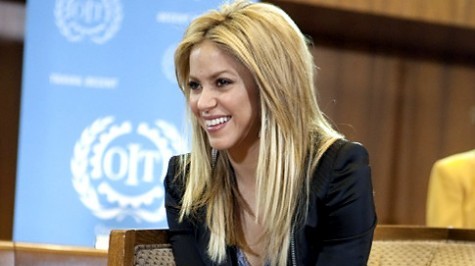 ---
LONDON: Pop star Shakira revealed on Saturday that she would like to have children but has no plans to tie the knot because she enjoys the idea of "being someone's girlfriend forever."

Her confession has put her fiancé Antonio Dela Rua in an awkward situation, say reports. They've been engaged for some time but Shakira says, "No, I have no plans to get married. Ever."

Given that it took years for lawyer Antonio, son of Argentine ex-president Fernando de la Rúa, to persuade Shakira to get hitched, he will not be pleased with her Glasto bombshell.

Shakira added, "there's something romantic about being someone's girlfriend forever. I like the state that I'm in. I definitely plan to have children but I don't see a wedding dress anyway."

The 33-year-old also admitted her saucy shoot with the Wimbledon ace Rafael Nadal for her Gypsy song had caused a few strains in the romance.

"Obviously it's not his favourite thing in the world to watch that video. But it's my job and part of what I do," she said.

"I'd known Rafael for a while and thought he'd be perfect for this video. And he was. It was his debut as an actor. He was really easy to work with and we had a lot of fun. Even though he's good looking, he's very humble and not full of himself at all," added the singer who sang this year's official World Cup song "Waka Waka".
COMMENTS (1)
Comments are moderated and generally will be posted if they are on-topic and not abusive.
For more information, please see our Comments FAQ