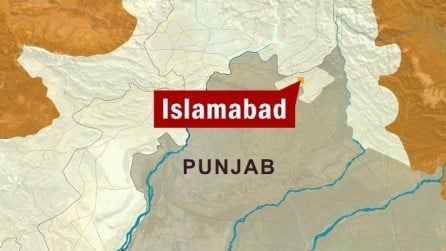 ---
ISLAMABAD: The Pakistan embassy in Abu Dhabi  and  its Consulate-General in Dubai have, in complete violation of government policy, issued visas to more than 50 foreign nationals over the past few months, a source said on good authority.

The visas in question were issued to diplomats and officials belonging to the United States, the United Kingdom and India, the source further said.

The ministries of foreign affairs, interior and defence are said to have sought explanations from the embassy and the CG.

There are clear-cut policy directives in place, said sources, barring the issuance of visas to diplomats outside their country of origin without explicit clearance from the ministries of interior and defence – a ban that was imposed by the ministry of interior through a "policy instructions" document dated February 23, 2010.

The policy was framed following reports that those refused Pakistani visas in Washington, London and New Delhi had been successful in obtaining them from Pakistan missions in the UAE, the source further added.

The policy instructions were sent to all Pakistani missions as well as visa-issuing authori ties in Pakistan for immediate implementation.

And there were even more irregularities.

Documents also revealed that the foreigners issued entry papers in UAE were granted visas valid for two years, while others 6 to 18 months – despite the fact that the policy instructions state that, even if cleared by the relevant authorities, officers were not competent to issue visas for more than 90 days.

In fact, more specifically, Pakistani visa officers in UAE are not permitted to issue visas to citizens of a third country.

In the "policy instructions" document, Pakistani missions were told to follow a four- point procedure while dealing with visa applications (see box).

The policy instructions were sent to secretaries of ministries of foreign affairs, defence and Board of Investment, as well as the Directorate of the Inter-Services Intelligence and Intelligence Bureau and the Joint Staff Headquarters Rawalpindi.

However, the instructions of the interior ministry seemed to have fallen on deaf ears with Pakistan's diplomatic mission in UAE continuing to violate these instructions.

Of particular note is the noticeably soft response by the interior ministry. Instead of taking the responsible officials in the embassy to task, the interior ministry has merely issued yet another set of instructions to elaborate and clarify its policy. This clarification note came only after the concerned agencies voiced their concern on the issue.

This clarification added three additional conditions to the original four-point policy.

1) "After  issuance of entry visa for a period of 90 days, by the Pakistan mission abroad on the clearance from ministry of interior visa extension, if any, will be allowed on receipt of a request, on prescribed form, routed through ministries of foreign affairs and defence under intimation to intelligence agencies".

2) "All entry visas issued by the missions abroad without clearance of the ministry of interior will not be extended at any cost in Pakistan''.

3) "No visa shall be issued to any  foreigner from third country, except those having valid residence of work permit of that country and foreigners covered under visa abolition agreement".

Published in The Express Tribune, June 28th, 2010.
COMMENTS
Comments are moderated and generally will be posted if they are on-topic and not abusive.
For more information, please see our Comments FAQ