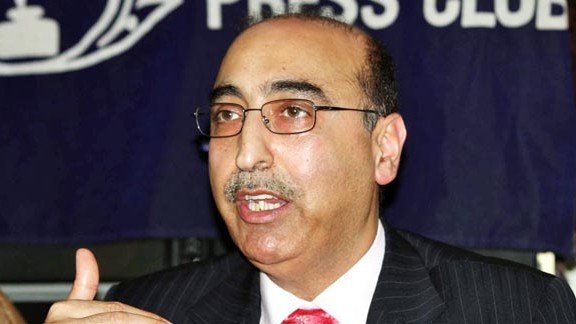 ---
The Foreign Office has said that India should not be concerned about Pakistan's civil nuclear pact with China, as the deal has been conducted in accordance with international law.

Speaking to Express News, Foreign Office spokesperson Abdul Basit said that the Pak-China nuclear reactor deal was for peaceful purposes and no country should have an objection to it.

"This deal between Pakistan and China has been in the offing for a while and we have been making favourable progress on it," said Basit.

"Three things must be kept in mind regarding the deal: first, the deal is in accordance with Pakistan's and China's international obligations. Second, the deal has been drawn up for peaceful purposes. Third, it complies with International Atomic Energy Agency safeguards."

Basit was commenting on a statement made by Indian Prime Minister Manmohan Singh in Canada on Sunday, in which he asked for a "clarification" of Pakistan's deal with China.

Singh is in Canada to sign a bilateral nuclear cooperation pact with his counterpart Stephen Harper, which is reported to be similar to the civil-nuclear pact India signed with the US in 2006. Basit said the international community was well aware that Pakistan was trying to counter the threat of terrorism and was facing a severe energy crisis. In this light, he said, the deal was necessary for Pakistan.

Earlier, Singh had expressed satisfaction about the recent talks between Indian and Pakistani interior ministers in Islamabad.

Commenting on the issue, Chairman of the Pakistan-China Institute Mushahid Hussain said India's response was not unexpected.

"I'm afraid India always has a bee in its bonnet when it comes to Pakistan," he told Express 24/7.

He said Pakistan had not raised objections to India's civil nuclear pact with the US because Pakistan believed India, as a sovereign state, had the right to sign any deal it wanted.

"When we have a deal with the Chinese which predates China's membership in the Nuclear Suppliers Group in 2004, and is similar to the kind India has signed with the Americans, and it is also going to be under the IAEA's supervision, we feel India has no right to raise objections and concerns on the agreement," he said.

He added that the agreement was intended for peaceful purposes, and was completely transparent.

India, in addition to having signed a civil nuclear pact with the US, and now with Canada, is also exploring the possibility of civil nuclear cooperation with Japan.

Published in The Express Tribune, June 28th, 2010.
COMMENTS (1)
Comments are moderated and generally will be posted if they are on-topic and not abusive.
For more information, please see our Comments FAQ